For the first time ever, the MTV Video Music Awards will take place in Newark, New Jersey. With the new location comes a new video strategy courtesy of a partnership with Twitter, announced at the social media company's Digital Content NewFronts event on Monday. When viewers tune into the VMAs in late August of this year, they'll be greeted by the Stan Cam — a live and interactive viewing experience through which they can vote on the feeds they most want to see, giving them access to celebrities and behind-the-scenes footage.
At the NewFronts event, MTV hinted at some of the developing ideas for the Stan Cam, including asking viewers to vote during select performances and moments for which camera angle they want to see. These angles could include various options for celebrity reaction shots, behind-the-scenes moments and more, according to Variety.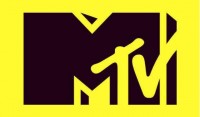 "We're putting fans in the director's chair," said CMO and EVP of digital studios for MTV, VH1, CMT, and Logo Jacqueline Parkes. "We wanted to give them something they haven't had before and connect them to what they want to see the most."
And that digital connection seems to be the key inspiration, based on last year's VMA viewership numbers. While the 2018 show experienced an 8 percent dip in overall viewership on traditional TV, its online audience grew by 46 percent to make for the most social VMAs ever with 20 million engagements. Last year's show had 285 million digital streams, "making it the most-streamed awards show in Viacom's history," reports Variety.

While Twitter has yet to engage in this sort of video strategy for awards shows specifically, it's done similar work with other brands and within other industries. For example, during this past NBA season, Twitter teamed up with the NBA and Turner Sports to allow fans to "watch the second half of 20 NBA games through a single-player camera feed, focusing on a different player each game as selected via a fan vote," according to Variety.

Though this particular strategy is new to their relationship, MTV and Twitter go back more than a decade, to 2007, when the VMAs asked celebrities to live tweet from the red carpet.

"We're so excited to continue the strong partnership we have with Viacom and work with MTV to introduce the VMA Stan Cam this year," said Twitter's head of U.S. entertainment partnerships Sarah Rosen. "The VMAs have some of the best fans, which makes it the perfect show to launch the Stan Cam on Twitter."
Topics:
Advertising
,
Basketball
,
CMT
,
Digital Advertising
,
Digital NewFronts
,
Jacqueline Parkes
,
Live Streaming
,
Logo
,
MTV
,
Music
,
NBA
,
New Jersey
,
Newark
,
Sarah Rosen
,
Stan Cam
,
Television
,
Turner Sports
,
Twitter
,
VH1
,
Viacom
,
Video
,
Video Music Award
,
VMAs