Digital creative pioneer Mike Nichols, a leader in the transition of television to digital, died suddenly on Friday, April 15 of complications from a health issue. He was 57. It is with great sorrow that we share the sad news of Mike's passing. The former Disney exec had been a great friend to the ETC over the years and was a creative force behind the development and deployment of ETCentric. We will miss our generous friend and talented colleague. Our thoughts are with the Nichols family and the many industry members Mike worked with over the years. For more on Mike's impressive contributions to entertainment media, read our full post on ETCentric.
The following post was written by George Gerba, with contributions from Karen Nichols and the crew at ETC.
Starting at ABC as a supervising producer of on-air programming promoting landmark miniseries such as "Roots," "Rich Man, Poor Man," "The Winds of War" and "The Thornbirds" — in addition to iconic television events including "Luke & Laura's Wedding" — Mike practiced the art of short form with intense story couplets that effectively delivered the essence of a story in an emotional way in order to capture the viewer.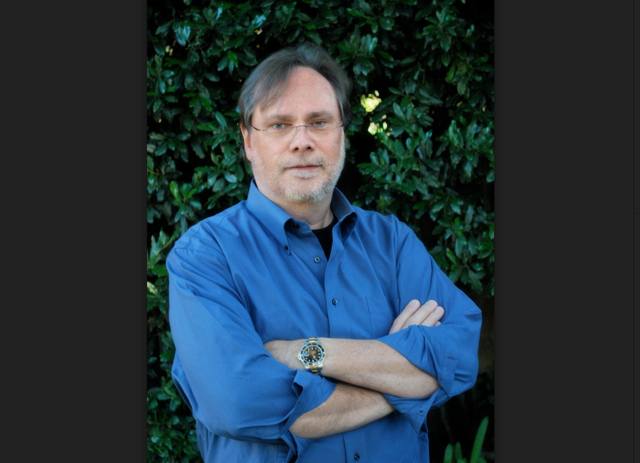 As a Disney Channel pioneer in the expanding cable television universe, Mike refined the idea of network promotion into interstitial programming that combined existing content to become a true destination. With collaborator Drew Takahashi at Colossal Pictures, he entranced kids and delighted parents with a new entertaining world.
Mike was known for reimagining the first-person "Mickey's Hands" shorts that framed the growing network into a destination for families.
While at the Disney Channel, he also developed a new zone of synergy producing shows like "The Making of Aladdin," "Grad Nite," "Disney's Beauty and the Beast Goes to Broadway" and "The Making of the Lion King," while still leading the Disney Channel's on-air creative team producing the Emmy and Clio award-winning Mickey Hands Celebrate Me Home campaign.
During television's critical pivot to digital, Mike created the navigational interface and on-air look and feel for Americast, a cable video programming partnership with Ameritech, BellSouth, GTE, SNET and The Walt Disney Company. He led the design of a never-before-seen interactive television product that organized and elevated content while simplifying the viewing experience, resulting in numerous patent awards.
In order to achieve the highest "ease of use," Mike collaborated with researchers and academics to study usability and human factors. He also worked with engineers and programmers to bring the project from prototype to product.
Caught in the Internet storm of the 90s, the public never got to see the Americast interface, but industry insiders were treated to the vision during tests and demonstrations to programmers, the government and Silicon Valley. Many of the concepts and navigational tools are used by millions of smartphone and television viewers today.
Moving to the Disney Internet Group, Mike managed a global team developing products for online and mobile platforms. Disney quickly became a leader in the new mobile space, which helped fuel the growth of Disney's global partnerships. Production studios in Prague, Budapest, London, Tokyo, Shanghai and Beijing published over 50 game titles and made-for-mobile episodics.
Not through with innovation, Mike returned to the future to work as an inventor at content navigation company Rovi creating improvements to their core interactive guide's search and recommendation engines. Many of those patents and improvements will emerge in new products as television continues to grow into its digital future (Mike has over 30 patents and counting).
Active at ETC, he was one of the original developers behind ETCentric, and was instrumental in developing the site's content, design and interface.
Mike is survived by his wife Karen, and daughters Remi and Drew. The family has plans for an invitation-only memorial on May 14th. Friends and colleagues are warmly requested to contact Karen via email for further information about the event.
Topics:
ABC
,
Americast
,
Ameritech
,
BellSouth
,
Cable
,
Colossal Pictures
,
Disney
,
Disney Channel
,
Disney Internet Group
,
Drew Takahashi
,
Entertainment Technology Center
,
ETC@USC
,
Gaming
,
George Gerba
,
GTE
,
Internet
,
Karen Nichols
,
Marketing
,
Mickey's Hands
,
Mike Nichols
,
Mobile
,
Patent
,
Promotion
,
Rovi
,
Silicon Valley
,
Smartphone
,
SNET
,
Television