An app called Legit is launching as a universal guide for finding movies and TV shows across streaming and other services. It is presently focusing on content available via Amazon, Hulu, iTunes, Netflix, YouTube and in theaters. Apps that track where shows can be found on various services already exist, but Legit's distinguishing feature is that it provides more personal and relevant recommendations by comparing a user's tastes with those of his/her Facebook friends, based on how they've rated different content.
Legit will even show users reviews from friends with similar tastes in particular genres, to improve good content discovery.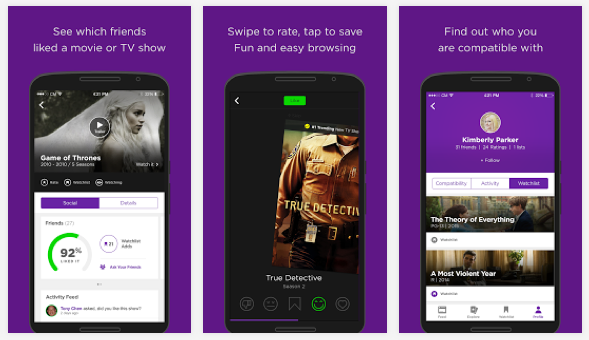 Legit first asks users for their favorite genres, movies and platforms, and then lets users add to their watchlists, track friends' ratings, poll friends about their opinions on the app, and more.
According to TechCrunch, the company plans to expand this feature to include a Twitter-like following model, so users can connect with tastemakers and critics outside of their own circles.
The app currently generates revenue from referrals, but hopes that the data it collects on viewer likes and dislikes will be valuable to film marketers.
The Legit app is free to download for iOS and Android, and is available on the Web.