Data from two research firms reveal sharp declines in worldwide PC sales in the second quarter of 2015. According to Gartner, PC shipments fell 9.5 percent, year on year, to 68.4 million units. IDC reports an 11.8 percent drop to 66.1 million shipments during the quarter. The reports do not include tablets in their tallies. The world's top PC vendor is still Lenovo, which enjoys a 20.3 percent share, notes IDC, followed by HP at 18.5 percent and Dell at 14.55 percent. Most hard hit by the decline are smaller PC manufacturers.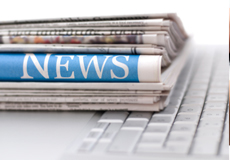 According to TechCrunch, however, "Apple sales continue to gain steam," with its market share rising to 7.8 percent worldwide, nearly a two-point growth from the previous year's 5.9 percent. Apple also grew unit sales, the only one of all the major PC manufacturers.
PC sales began declining in favor of tablets beginning in 2012 with a 2.6 percent drop, reports The Wall Street Journal, but took a steep slump the following year with a 11.1 percent decline. The ongoing fall slowed in 2014, to 0.8 percent, according to Gartner. That company's principal analyst Mikako Kitagawa expects 2015 sales to be down by nearly 4 percent compared to 2014.
Slowing PC sales have also had an impact on chipmakers. WSJ reports that share of Advanced Micro Devices (AMD) dropped 13 percent. AMD anticipated a 3 percent sequential decline for its period, ended in June, but revenue dropped 8 percent.
Mercury Research analyst Dean McCarron notes that, "since the downturn in 2008, there's been a lengthening of the PC lifecycle." Most analysts expect to see some improvement from the Windows 10 launch but not much more than a bump.