Amazon's new Fling SDK helps mobile developers create second screen and Cast-like functionality for iOS and Android apps, essentially simplifying the "network discovery and communication technologies" around Fire TV, according to the company. "Flinging" (Amazon's version of Chromecast's "casting") is a means of sending video, audio or images from an app to a television screen via the Fire TV player. Amazon is targeting developers already using Chromecast by offering the ability to integrate Amazon's SDK with existing Chromecast apps.
"Though the Fire TV supports DIAL, which is the 'casting' standard in use by YouTube, Netflix, and other streaming apps, native casting capabilities have long been locked to the company's own Kindle Fire devices," reports Digital Trends. "The public release of the SDK, said Amazon, allows developers to focus on 'building new and unique user experiences.'"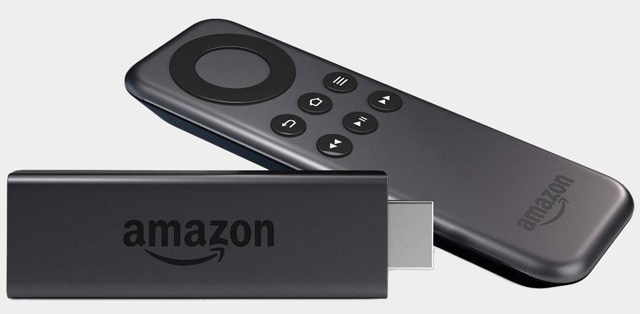 The Karaoke Party app, for example, "displays song lyrics and videos on Amazon Fire TV while consumers sing into their smartphone as the microphone," according to TechCrunch. "The app developer, Red Karaoke, uses the SDK to send the audio from the phone to the TV."
The Rivet Radio app, which allows users to listen to news on their phone and then let everyone in the room listen on the TV, is another early example.
"Developers who have already built an Amazon Fire TV app can use the SDK to both control their app, if it's already installed, or remotely install it if not," explains TechCrunch. "For developers without an Amazon Fire TV app, they're able to use the Amazon Fire TV media player instead."
For related downloads and documentation, check out the Fling SDK developer site.
Topics:
Amazon
,
Amazon Fling
,
Android
,
Apps
,
Audio
,
Chromecast
,
Communication
,
Developers
,
DIAL
,
Discovery
,
Fire TV
,
Fling
,
Google
,
Images
,
iOS
,
Karaoke Party
,
Kindle Fire
,
Media Player
,
Mobile
,
Netflix
,
Red Karaoke
,
Rivet Radio
,
SDK
,
Second Screen
,
Smartphone
,
Streaming
,
Television
,
TV Screen
,
Video
,
YouTube