Partnering with 23 brands, Facebook's Instagram debuted an easy-to-use in-app checkout tool for U.S. users. Adidas, Burberry, Dior, Nike, H&M, Zara, Kylie Cosmetics and Kim Kardashian West's KKW Beauty are among the first retailers to sign on, with more to be added to the beta test throughout the year. Users in the U.S. will see the feature roll out over the next few weeks. Instagram head of product Vishal Shah noted that, "given that 80 percent of people follow a business on Instagram, the desire really is there to shop."
The New York Times reports that, "Instagram has been working toward in-mobile shopping since the introduction of its shopping tags in 2016, which allowed users to tap on images of products and be linked to off-platform e-commerce via a pop-up browser window." According to the company, 130 million users click to reveal shopping tags, up from 90 million in September. Since debuting the tags, Instagram also introduced "shoppable product stickers for Instagram Stories."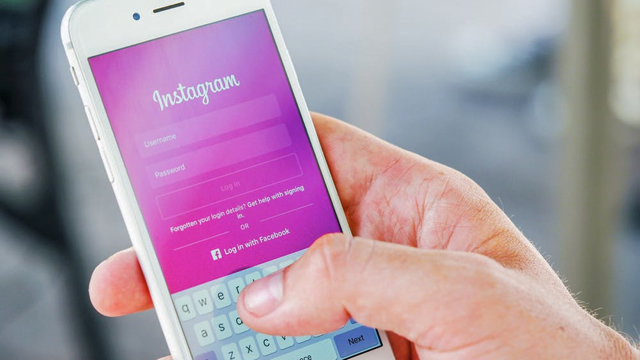 With the newly debuted system, users can store credit card or PayPal details "and complete transactions all within the app itself." Instagram will also charge a fee for purchases completed within the platform, but wouldn't share the fee rate.
"Our primary business remains advertising, and we believe this will be an important driver of that business," said Shah. "But you can think of this as a potential new business for us." He added that, "for the time being, payment credentials will be stored only for use on Instagram accounts and will not be usable on Facebook or WhatsApp," although he said that payments on these platforms — with a clear opt-out for users — would be "something we think about in the future."
Shah noted that the new tool is ideal for Instagram where "fashion has always been a really strong vertical." "Given the way that fashion industry pushes out new product, there is also an element of newness and seasonality that is really consistent with how people express themselves [there]," he said. Despite the rise of e-commerce, opined Shah, "if you were in the mood to shop, or just wanted to see the latest trends and latest fashion, there wasn't really a good place that was the digital equivalent of the mall."
"Shopping as a hobby, or as entertainment … we think that's an untapped area of the retail marketplace, especially in mobile," he said.
Topics:
Adidas
,
Advertising
,
Apps
,
Beta Test
,
Burberry
,
Credit Cards
,
Digital Mall
,
Dior
,
E-Commerce
,
Facebook
,
Fashion
,
H&M
,
In-App Purchases
,
Instagram
,
Instagram Stories
,
Kim Kardashian
,
KKW Beauty
,
Kylie Cosmetics
,
Mobile
,
Nike
,
PayPal
,
Retail
,
Shopping
,
Shopping Tags
,
Social Media
,
Vishal Shah
,
WhatsApp
,
Zara