The Walt Disney Company is reorganizing to put more emphasis on its streaming video services Disney+ and Hulu. The company is creating content groups for movies, general entertainment and sports, with a distribution unit that will determine the best platform — streaming, TV network, movie theater — for every piece of content. According to Disney chief executive Bob Chapek, the move acknowledges that consumers now are more likely to watch content on a streaming service than broadcast and cable channels or movie theater screens.
The Wall Street Journal reports that Kareem Daniel, formerly president of consumer products, games and publishing, will head the unit handling "the distribution of Disney content as well as advertising and technology." Daniel has also spent time in "Disney's strategy and business development unit and its motion-picture distribution business."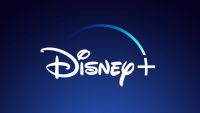 Disney Studios co-chairs Alan Horn and Alan Bergman will be in charge of the new movie arm. TV production head Peter Rice will chair general entertainment content, and ESPN head Jimmy Pitaro will be in charge of the sports unit. They will report to Chapek. Disney chair and former chief executive Bob Iger will "continue to have an active role in content creation."
Disney+ head Rebecca Campbell, who took on that role in May, will continue in her position, now reporting to Daniel. She will also lead international operations and, in this role, report to Chapek.
In August, Disney+ had 60+ million worldwide subscribers. But cable programming networks ESPN, Disney Channel and Freeform, along with other legacy businesses, still garner "the bulk of Disney's revenue," although the cable channels have lost subscribers and ratings to cord cutting.
Across the entertainment industry, the theatrical film business was "already facing challenges before the coronavirus shut down theaters across the country." Disney debuted "Mulan" on Disney+ for $30, and "is also moving its Pixar movie 'Soul' to the service but at no extra charge." Chapek, who said Disney "still believes in the theatrical business," added that the company needs "the freedom to take a strong pipeline of content and place it where it makes the most sense."
Similar to Disney, "Comcast's NBCUniversal has restructured much of its content business … looking to elevate its Peacock streaming service, while AT&T's WarnerMedia is centralizing its creative operations in hopes of bolstering its HBO Max service."
Topics:
Alan Bergman
,
Alan Horn
,
AT&T
,
Bob Chapek
,
Bob Iger
,
Comcast NBCUniversal
,
Cord Cutting
,
COVID-19
,
Disney
,
Disney Channel
,
Disney Plus
,
ESPN
,
Freeform
,
HBO Max
,
Hulu
,
Jimmy Pitaro
,
Kareem Daniel
,
Movie
,
Mulan
,
NBA
,
NFL
,
Peacock
,
Peter Rice
,
Pixar
,
Rebecca Campbell
,
Sports
,
Streaming
,
TV Show
,
Video
,
WarnerMedia