Alphabet's Google unveiled several new products at its annual hardware event in San Francisco yesterday, including a pair of Pixel smartphones; the $79 mobile Daydream VR headset; its Amazon Echo rival, the $129 Google Home; a multi-point network system called Google Wifi; and an upgraded Chromecast streaming dongle. Shipping November 4, Google Home is on sale now, with a free six-month subscription to YouTube Red. Also shipping in November, Chromecast Ultra supports HDR and 4K video streaming. Key to many of Google's new products is its artificial intelligence software.
Google's Pixel and larger Pixel XL are "the first phones that were conceptualized, designed, engineered and tested in-house," according to Bloomberg. The phones "feature a Siri-like virtual assistant, flashy camera features and are the first to boast Android's new Nougat 7.1 operating system."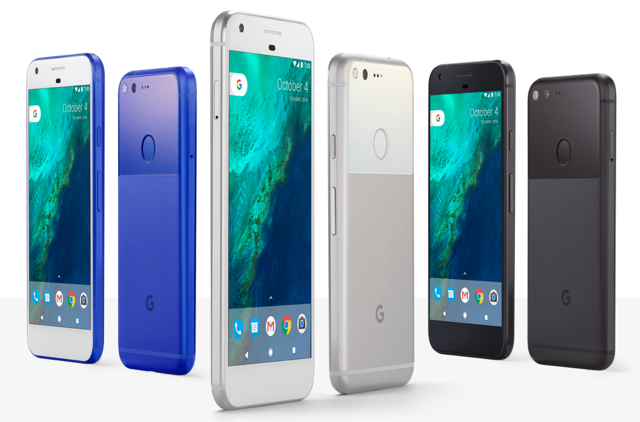 Google is making supply chain deals and managing distribution, even making accessories like cables and phone cases.
While the company may risk alienating partners such as LG and Samsung that offer Android phones, Google seems to be adopting the Apple approach of offering "a unified portfolio of consumer electronics products that show off its services better than partners can."
The move is necessary, according to the company, due to the growth of artificial intelligence. "Sundar Pichai, Google's chief executive, said devices with artificial intelligence … present a seminal moment in computing on par with the creation of the personal computer, the World Wide Web and smartphones," reports The New York Times. "For Google, artificial intelligence takes form in the Google Assistant," which is built into the Pixel phones and is key to the Google Home strategy.
Google also introduced the first devices in its Daydream VR lineup. The light and flexible Daydream View slides into the headset and automatically pairs via NFC tech.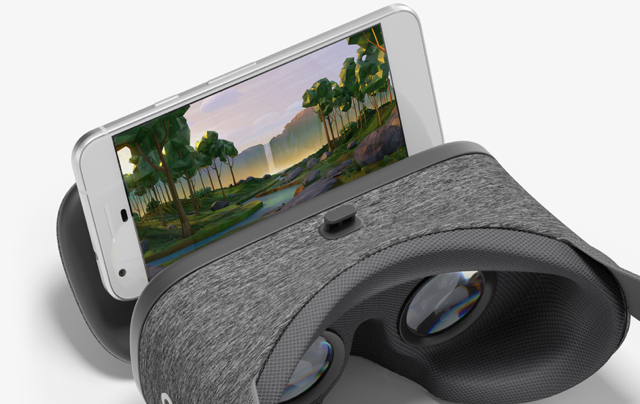 "They also automatically orient to one another, so it won't matter if you slide the phone in a quarter-inch off to the left," notes Wired.
The goal is a more seamless and comfortable process. "Daydream interaction occurs through the controller, a pebble of a thing that feels like a mashup of the tiny Apple TV candy bar and the Wiimote… You'll mostly swipe, slice, throw, and swing; the controller features a trackpad and two buttons, but the motion sensors inside are what really give it power."
Additional evidence that Google is becoming a serious hardware brand can be found with its Chromecast line (the company has already sold 30 million units).
The new Chromecast Ultra, priced at $69, "now supports 4K content in both Dolby Vision and HDR 10 formats," says Wired. Designed to stream Ultra HD content from services such as Google Play Movies, Netflix, Vudu and YouTube, "its streaming speeds are about two times faster than its predecessor, and it has an Ethernet port in addition to Wi-Fi connectivity."
Topics:
4K
,
Alexa
,
Alphabet
,
Amazon Echo
,
Android
,
Apple
,
Artificial Intelligence
,
Chromecast
,
Chromecast Ultra
,
Cortana
,
Daydream View
,
Daydream VR
,
Dolby Vision
,
Google
,
Google Home
,
Google Play Movies
,
Google Wifi
,
HDR
,
HDR10
,
LG
,
Netflix
,
Nougat 7.1
,
Pixel
,
Pixel XL
,
Samsung
,
Siri
,
Smartphones
,
Streaming
,
Sundar Pichai
,
Video
,
Virtual Assistant
,
Virtual Reality
,
VR Headset
,
Vudu
,
YouTube
,
YouTube Red