At the Google I/O developers conference, Google announced compelling updates including: Google Duplex brings new AI tech to Google Assistant; six new voices are coming to Google Assistant (including a version from John Legend); mobile operating system Android P gets an interface refresh, gesture controls, and expanded dashboard features; the new Android TV dongle supports 4K streaming and touts 8GB of storage; AI-powered Smart Compose comes to Gmail; Google Maps adds a new social layer and AR directions functionality by teaming AI with Street View; Google News curates online content via AI; and Google Lens is closer to delivering its text copy and style match features.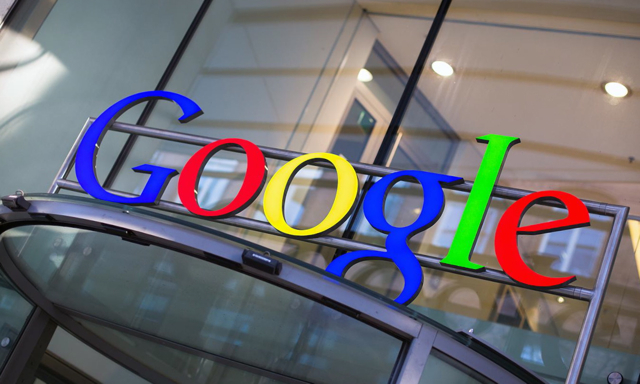 The following are highlights from this year's Google I/O announcements:
Android P
Google Launches Android P Beta, VentureBeat, 5/8/18
If you're a developer, this is your second Android P preview, and you can start testing your apps against this release by downloading the new preview from developer.android.com/preview. The preview includes an updated SDK with system images for the Pixel, Pixel XL, Pixel 2, Pixel 2 XL, and the official Android Emulator.
Android P: An Exclusive First Look at Google's Most Ambitious Update in Years, The Verge, 5/8/18
In a single release, Google is taking on the problem of digital distraction, completely upending the core navigation of the OS, and working hard to break out the stuff we want to accomplish within apps into the rest of the OS. And all that is on top of the visual changes we've already seen in the earlier developer preview.
Google Duplex
Google Just Gave A Stunning Demo Of Assistant Making An Actual Phone Call, The Verge, 5/8/18
Google showed off a jaw-dropping new capability of Google Assistant: in the not too distant future, it's going to make phone calls on your behalf. CEO Sundar Pichai played back a phone call recording that he said was placed by the Assistant to a hair salon. The voice sounded incredibly natural; the person on the other end had no idea they were talking to a digital AI helper.
Duplex really feels like next-level AI stuff, but Google's chief executive said it's still very much under development. Google plans to conduct early testing of Duplex inside Assistant this summer "to help users make restaurant reservations, schedule hair salon appointments, and get holiday hours over the phone."
Listen to samples of the AI-powered phone calls on the Google Blog.
And more news on the critical response:
Google Grapples With 'Horrifying' Reaction to Uncanny AI Tech, Bloomberg, 5/10/18
Duplex Shows Google Failing at Ethical and Creative AI Design, TechCrunch, 5/10/18
Google: Duplex Phone Calling AI Will Identify Itself, Engadget, 5/10/18
Digital Well Being
Google Wants You to Get Off Your Phone Every Once In a While, The Wall Street Journal, 5/8/18
Google said Tuesday that the new version of its Android mobile operating system would tell users how much time they've spent on various apps, joining other tech giants addressing criticism that their products are too addictive. The time tracker is on a new Android dashboard screen that also will allow users to set time limits on apps and automatically turn the phone screen gray at the time they want to go to bed.
Google News
Google News Gets an AI-Powered Redesign, TechCrunch, 5/8/18
The AI-powered, redesigned news destination combines elements found in Google's digital magazine app, Newsstand, as well as YouTube, and introduces new features like "newscasts" and "full coverage" to help people get a summary or a more holistic view of a news story. The updated Google News will do three things, the company says: allow users to keep up with the news they care about, understand the full story, and enjoy and support the publishers they trust.
Google News Is Getting an Overhaul and Customized News Feeds, The Verge, 5/8/18
Newsstand is formally folded into Google News. A dedicated tab will show you publishers to browse and follow, including over 1,000 that are optimized for mobile format. Should you want to subscribe to a publication, there's no longer a need for credit card, forms, or passwords. With Google's new Subscribe with Google platform, you can simply tap on a publisher's subscribe button and payment is instantly taken care of. You can then access paid content anywhere you're logged in on any device, like Google search, or on the publisher's website.
Android TV Dongle
Google's New Android TV Dongle Is for Developers Only, TechCrunch, 5/8/18
The biggest new bit for the limited-edition device is a preview of Android P. The upcoming version of the company's mobile operating system brings some nice additions to the big screen, including autofill for passwords and auto installs of apps you put on handsets or past versions of Android TV. The dongle supports 4K streaming and has 8GB of storage built in. It also supports Google Assistant via a Bluetooth remote with built-in mics. The ADT-2 comes as Google makes a renewed push around Android TV.
Lighthouse
Google Announces an Update to Its Website Optimization Tool Lighthouse, TechCrunch, 5/8/18
The new update is centered around more precise and actionable metrics, such as page load time and the components of the site that might be slowing it down. Google has been working to ensure that websites are able to run quickly and smoothly through products like Google AMP. Getting all those websites running in an optimized fashion can increase engagement across the board, and the new version of Lighthouse is designed to drill even further down to what's happening.
Smart Compose
Gmail's Smart Compose Will Write Emails for You, The Verge, 5/8/18
An extension of Gmail's Smart Reply feature, Smart Compose will suggest complete sentences within the body of an email as you are writing. It will operate in the background, and if you see a phrase pop up that you like, just hit tab to select it, and the text will auto-populate. Not only will this help save time when writing emails, Google says it will help reduce the chance of you sending off something with a grammar or spelling error. Smart Compose also recognizes context. For example, if it's Friday, it might suggest closing out your message with "Have a great weekend!"
Google Lens
Upgraded Google Lens to Be Featured in Top Android Phones, ETCentric, 5/10/18
Google Lens combines computer vision and natural language processing with Google Search, for a solution aimed at consumers. Lens, described as "Google's engine for seeing, understanding, and augmenting the real world," resides in the camera viewfinder of Assistant and, soon, its top-end Android smartphones. Lens recognizes people, animals, objects, environments and text.
Google Maps
The 10 Biggest Announcements From Google I/O 2018, The Verge, 5/8/18
Maps is growing into a full-on social experience that's squarely targeting Yelp and Foursquare. A new For You tab lets you follow specific neighborhoods to see new restaurants and business that are trending among other users. And you can even coordinate with friends in real time to make a "shortlist" when choosing a place to eat.
Point your camera in a direction, and Google will pair AI with Street View data to give you an interactive, AR turn-by-turn experience when you're on the move. There's even a cute little fox to help keep you on course.
Related:
Here Are the Six New Voices Coming to Google Assistant, Including John Legend, The Verge, 5/8/18
Google's Smart Displays Are Going On Sale in July, The Verge, 5/8/18
Google's Software Design Is Having a Reformation, The Verge, 5/10/18
Google Photos Will Add More AI-Powered Fixes, Including Colorization of Black-and-White Photos, TechCrunch, 5/8/18
Google's AI Chief on AutoML, Autonomous Weapons, and the Future, VentureBeat, 5/9/18
Topics:
4K
,
ADT-2
,
Android
,
Android P
,
Android TV
,
Artificial Intelligence
,
Augmented Reality
,
Bluetooth
,
Dashboard
,
Dongle
,
Foursquare
,
Gmail
,
Google
,
Google AMP
,
Google Assistant
,
Google Duplex
,
Google I/O
,
Google Lens
,
Google Maps
,
Google News
,
John Legend
,
Lighthouse
,
Mobile
,
Newsstand
,
Pixel
,
SDK
,
Smart Compose
,
Social Media
,
Storage
,
Streaming
,
Street View
,
Sundar Pichai
,
Yelp
,
YouTube