YouTube multichannel network Fullscreen plans to roll out a subscription video service that will feature original and licensed programming including series, documentaries and feature length movies. While pricing and other specifics have yet to be released, the SVOD service is expected to launch in the next few months. "We think there's an underserved audience out there," said Fullscreen CEO George Strompolos at Variety's Entertainment & Technology Summit. "We want to create a premium video environment where the best work can be made by Fullscreen and other studios."
Fullscreen's SVOD content will reflect that of its MCN and target a younger audience with an emphasis on mobile viewing via smartphones and tablets.
"In the coming months, we'll be rolling out a new premium entertainment service that we believe will bridge the gap between social media and television for youth audiences," Strompolos wrote in a blog post. "Just as premium cable networks raised the bar for television over the past decade, we aim to do the same with a new generation of creators, stars and personalities."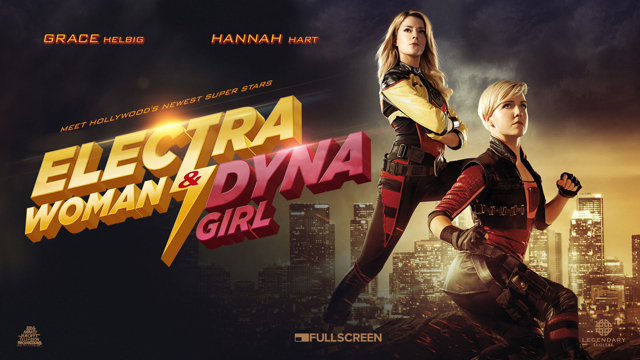 According to Variety, programming will include: "Legendary Digital Media's 'Electra Woman and Dyna Girl' series starring Grace Helbig and Hannah Hart; Cameron Dallas and Nash Grier's feature-length 'The Outfield' teen drama; '#O2LForever,' a documentary about the final days of now-disbanded YouTube supergroup Our2ndLife; and a teen parody series (working title: 'Filthy Sexy Teen$') from Fox, Abominable Pictures and Jonathan Stern ('Wet Hot American Summer') and Paul Scheer ('The League')."
The MCN is owned by Otter Media, which is a joint venture of AT&T and Chernin Group.
Topics:
Abominable Pictures
,
AT&T
,
Cameron Dallas
,
Chernin Group
,
Documentary
,
FOX
,
Fullscreen
,
George Strompolos
,
Grace Helbig
,
Hannah Hart
,
Jonathan Stern
,
Licensing
,
MCN
,
Mobile
,
Movies
,
Nash Grier
,
Otter Media
,
Our2ndLife
,
Paul Scheer
,
Pay TV
,
Smartphones
,
Social Media
,
Subscription
,
SVOD
,
Tablets
,
Teens
,
Television
,
The League
,
TV Shows
,
Video
,
Wet Hot American Summer
,
YouTube