Instagram is launching IGTV, a standalone app that allows users to post vertically shot videos up to an hour long. The move puts the Facebook-owned platform in direct competition with Google-owned YouTube and its own parent company. Instagram has allowed one-minute videos to be posted since 2012, when Facebook acquired it for $1 billion. Instagram also aped Snapshot with disappearing posts dubbed Stories. The company says it now has one billion monthly users, compared to YouTube's 1.9 billion and Facebook's 2.2 billion.
The New York Times reports that, "in many ways, Instagram is what Facebook is not," as the former is "native to smartphones, attracts a younger, thought-to-be cooler audience and is popular among celebrities and influencers — all traits that serve as catnip for advertisers." IGTV's vertical videos "fill the screens of smartphones versus the landscape orientation of televisions and computer monitors." Initially Instagram will limit the number of users who can post hour-long videos.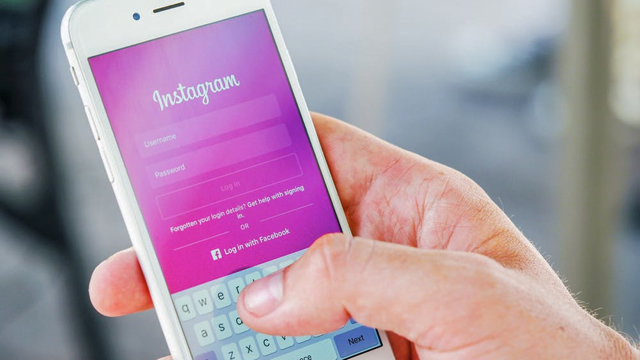 Younger viewers gravitate to YouTube and Instagram, helping the stars on these platforms create "massive audiences that return for new content daily." "Teens might be watching less TV, but they're watching more creators online," said Instagram chief executive Kevin Systrom, who reported that IGTV won't do advertising initially but "said it will do what's 'fair' for creators in the future." He likely was referring to YouTube's practice of splitting its advertising revenue with creators.
In response to Instagram's announcement, Lele Pons, who has 25 million followers on the platform, said she will host a new cooking show for IGTV. She also stated she will "split her efforts '50-50' between YouTube and Instagram."
With IGTV, Instagram also competes with Facebook "for the attention of creators," since the latter is "expanding its video section with original programming." Facebook debuted Brand Collabs Manager, which connects creators with sponsorship opportunities, "opening the door for those with popular followings to earn more through advertising revenue."
Unlike YouTube and Facebook, however, said Systrom, Instagram has no plans to buy original content.
TechCrunch reports that, "Instagram's meteoric rise continues, dwarfing the stagnant growth rates of Snapchat and Facebook." More specifically, "Snapchat's daily user count grew 2.13 percent in Q1 2018 to 191 million, and Facebook's monthly count grew 3.14 percent to reach 2.196 billion," whereas "Instagram is growing closer to 5 percent per quarter."
Parent company Facebook "doesn't break out Instagram's revenue and has never given any guidance about it," but "eMarketer estimated that Instagram will generate $5.48 billion in U.S. ad revenue in 2018, up 70 percent from last year" and added that, "Instagram makes up 28.2 percent of Facebook's mobile ad revenue."
With teen use of Facebook in decline, "the Instagram brand increasingly looks like Facebook's life raft."
Related:
Instagram Goes Long. Will You Follow?, The New York Times, 6/21/18
YouTube Will Help Creators Make Money With More Than Just Ads, Wired, 6/21/18