Facebook has added video to its newly released photo-sharing app Moments, enabling users to automatically create, customize and then share a music video created from mobile photos. This is the first update the app received since its June debut. With over 4 billion daily video views, video is becoming an important and fast-growing category on Facebook. By adding video to Moments, the social network competes with services like Flipagram, or Google Photos' automatically created animations.
TechCrunch notes that by adding video sharing, Facebook also benefits by being able to "sell a wider range of video ads." "The network has been doubling down on video as of late with new features like improved video analytics, live streaming, 'Watch Later' buttons, and changes to its News Feed to highlight the best videos."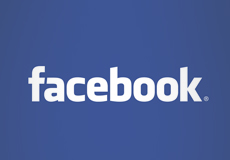 Facebook Moments automatically creates a music video out of any group of six or more photos. With a single tap, the user can change photos and music as well as tag friends, and then share it to Facebook with one more tap. Videos created in Moments, however, can't be shared with non-Facebook users.
The updated app is in the App Store (where it is #107 in the Photo & Video category according to App Annie) and Google Play and has been translated into 34 languages.
The Moments app was developed in Facebook's Creative Labs initiative, which also created Facebook Groups, Slingshot, Facebook Paper, Rooms, Mentions and others. TechCrunch says that, although adding video is "somewhat of a minor addition," it could make the app more interesting to those who weren't interested in the previous photo-syncing option.
"These sorts of automated options aren't just fun diversions for consumers — they're also practical tools that help people do more with our ever-growing pile of photos that are being snapped and stored thanks to the ubiquity of smartphones," says TechCrunch.
Topics:
Advertising
,
Animation
,
App
,
App Annie
,
App Store
,
Creative Labs
,
Facebook
,
Facebook Groups
,
Facebook Mentions
,
Facebook Paper
,
Flipagram
,
Google Photos
,
Google Play
,
Live Streaming
,
Mobile
,
Moments
,
Music Video
,
News Feed
,
Photo Sharing
,
Photos
,
Rooms
,
Slingshot
,
Smartphones
,
Social Media
,
Video
,
Video Ads
,
Video Sharing
,
Watch Later