Facebook revealed yesterday that while revenue and profit growth slowed for the company during Q1, nearly 75 percent of visitors accessed the social platform from mobile devices and two-thirds of its users now visit daily. Facebook claims that 1.44 billion people access its site or apps at least once a month. According to eMarketer, the company is second only to Google in terms of global digital advertising revenue. Facebook is pushing ads to its photo-sharing service Instagram and building new tools for ad targeting.
"This was a strong start to the year," said Mark Zuckerberg, Facebook's chief exec. "We continue to focus on serving our community and connecting the world."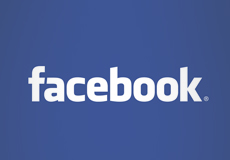 "Facebook, which makes most of its money by selling advertising that is shown to its users, reported revenue of $3.54 billion in the quarter, up 42 percent from the $2.5 billion it brought in during the same period a year ago," reports The New York Times. "That fell short of the $3.56 billion that Wall Street analysts had been expecting."
In 2014, Facebook controlled 7.9 percent of the $145 billion global digital ad market, behind Google's 31.4 percent. Its ad revenue jumped 46 percent in Q1 to $3.32 billion.
"More than ever, Facebook was a mobile powerhouse, with 73 percent of ad revenue coming from mobile devices, compared with 59 percent a year ago," notes NYT.
Facebook is now featuring ads on Instagram, and has been developing new tools designed to help advertisers "combine the data Facebook has collected about its users with other sources to show targeted text, image and video ads to people using other websites and mobile applications."
In related news, Facebook introduced a new Android app this week called 'Hello' that leverages the platform's extensive access to contact info in order to provide an improved dialer.
"Hello manages to rethink the dialer in subtle ways that make the process of calling someone (or, importantly, some business) exceptionally simple," suggests Wired.
For example, you do not have to be friends with a local restaurant or a fan of its page to easily place a take-out order. If the number is publicly listed, Hello will find it and provide instant access.
"Our contact lists are incomplete, out of date, disorganized, and full of redundancies," suggests Wired. "Facebook, for all of its faults and despite the attending privacy concerns, is none of those things. Hello is a contact list that evolves with your life and the lives of your friends, without requiring you to regularly track those friends down."
Topics:
Advertising
,
Android
,
App
,
Communication
,
Dialer
,
Digital Ads
,
eMarketer
,
Facebook
,
Friends
,
Google
,
Hello
,
Instagram
,
Mark Zuckerberg
,
Marketing
,
Mobile
,
Photo
,
Privacy
,
Profit
,
Revenue
,
Sharing
,
Smartphone
,
Social Media
,
Tablet
,
Targeted Ad
,
Video
,
Video Ads