Facebook will soon launch a TV app that will let users stream videos in their News Feed through set-top boxes including Apple TV and Amazon's Fire TV, and smart TVs from Samsung. The move to a television app is evidence of Facebook's new directive from chief executive Mark Zuckerberg to become a "video first" company, and positions the social network to compete for TV advertising dollars. Users can employ the TV app to watch Facebook videos on their living room TV sets, and Facebook is in discussions to provide access to other video content.
According to The Wall Street Journal, the TV app will provide videos from publishers and public figures the user follows, and "will also showcase top live broadcasts from around the world as well as videos a user has saved to watch later or already watched, shared or uploaded." Facebook will also recommend videos based on users' interests.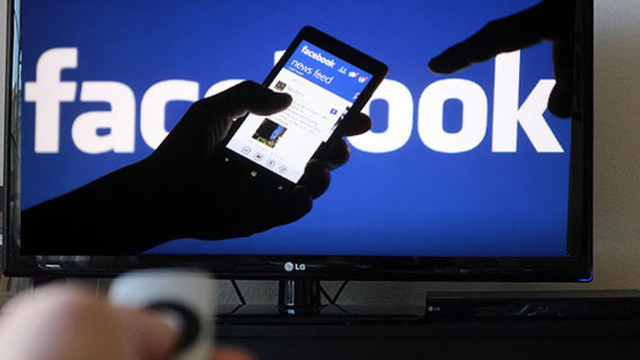 "We want people to be able to consume content wherever they are — whether it's on their phone, whether it's on their computer — and TV is just another screen for that," said Facebook executive Dan Rose.
Recode reports that the new app will launch "in the next few weeks," and the set-top box app will roll out "soon" and be free. The move to a TV app takes advantage of the fact that Facebook users already were watching more than 100 million hours of video every day in early 2016. Facebook is now in conversation to license content and "is pushing some of its publishing partners to create longer videos in an effort to get more TV-style content onto the platform."
The Verge adds that Facebook has hired MTV executive vice president Mina Lefevre to be its head of development, overseeing scripted and unscripted content. Lefevre will work with CollegeHumor founder Ricky Van Veen, who joined Facebook as head of global creative strategy.
"But while the company has had no problems getting video content," says Recode, "it hasn't yet figured out how to make serious money from those videos." Zuckerberg nixed pre-roll ads; the company will soon test mid-roll ads. The set-top box app may "give Facebook and its partners more opportunities to turn video views into ad dollars," but a spokesperson says the new app won't include ads "at this time."
In the meantime, Facebook updated video-related features, including debuting vertical video viewing to all iOS and Android users, and picture-in-picture. If the user's phone isn't on silent, autoplay videos in the News Feed will now play with the sound on; this can be disabled in settings.
Topics:
Amazon Fire TV
,
Android
,
App
,
Apple TV
,
CollegeHumor
,
Dan Rose
,
Facebook
,
iOS
,
Licensing
,
Mark Zuckerberg
,
Mid-Roll Ads
,
Mina Lefevre
,
MTV
,
News Feed
,
Pre-Roll Ads
,
Publisher
,
Ricky Van Veen
,
Samsung
,
Set-Top Box
,
Smart TV
,
Social Media
,
STB
,
Streaming
,
Television
,
TV App
,
Vertical Video
,
Video