Facebook has been quietly working on a service called Reader that could essentially become a newspaper for mobile devices, according to inside sources. The service, which has reportedly been in development for more than a year, displays content from the social network's users and publishers in a new visual format designed specifically for smartphones and tablets. Recent versions have been similar to mobile news aggregator Flipboard.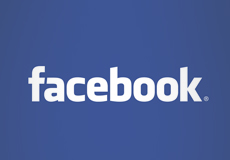 "While it's unclear when Facebook will be ready to unveil the product, if it ever is, the Reader project is a sign the company is trying to get users to spend more time with it on mobile devices — and to see more ads," suggests The Wall Street Journal. "Such mobile-focused endeavors are critical as Facebook tries to jump-start its sagging stock price, which remains 35 percent below its initial-public-offering price."
Now with more than 1.1 billion users, Facebook is trying to make the transition from a social tool for keeping up with friends and family to a central destination for tracking interests, discovering news and information, and following real-time events and conversations. As part of these efforts, Facebook recently rolled out hashtags and earlier in the year launched a redesign of its news feed.
"Reading apps like Flipboard, which aggregates news from publishers and is often influenced by online connections, has become increasingly popular," notes the article. "Earlier this year, LinkedIn Corp. spent roughly $90 million to acquire Pulse, another mobile news reader."
"The opportunity to own the place where people go for long-form reading is a very large opportunity, especially for advertising," said Josh Elman, venture capitalist at Greylock Partners.
In a reversal of the Facebook "move fast and break things" mantra, development of Reader has been comparatively cautious and deliberate, with a focus on iOS to leverage the design elements of iPads and iPhones.
"The team has focused on creating a product experience that works on both tablets and smartphones," explains the WSJ source, "and it has explored different ways to highlight news content to users, including showing public posts that are trending on the site. The idea, the person said, is to create an experience that encourages users to dive deeper into content and spend more time with Facebook."