ESPN is planning to shut down its ESPN 3D channel at year's end. "Due to limited viewer adoption of 3D services to the home, ESPN is discontinuing ESPN 3D," explained the company in a statement. "We are committing our 3D resources to other products and services that will better serve fans and affiliates. Nobody knows more about sports in 3D than ESPN, and we will be ready to provide the service to fans if or when 3D does take off."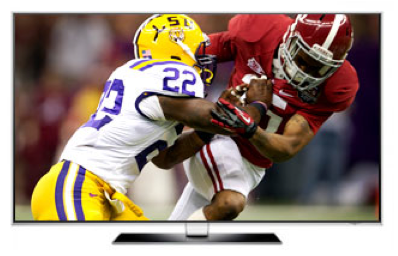 "In an interview with TVNewsCheck two weeks ago, ESPN CTO Chuck Pagano said the sports network was still actively involved in pushing the service, but added that he thought 3D would evolve as part of a 4K infrastructure," reports TVNewsCheck.
"I think 3D will evolve when you start seeing some of the TV sets that will be out there that do not have the eyeglass in front of them, but truly have a lenticular lens in front of the set that you can watch stuff without glasses," said Pagano.
ESPN was one of the first major programmers to embrace 3D technology. The ESPN 3D channel launched three years ago with the 3D broadcast of the 2010 FIFA World Cup.
"If there was ever a justification for 3D televisions it was watching sports — and if you can't get people excited about 3D action-packed sports, you can forget about getting them excited about 3D anything else," suggests Gizmodo.
"We continue to experiment with things like Ultra High Definition television (also known as Ultra HD television or UHDTV) production tools to produce our current ESPN family of HD channels," the company said in a statement.