After analyzing hundreds of social media ad campaigns by the top streaming ad platforms, BrandTotal has found that Disney+ is leading in paid share-of-voice, with 30 percent of all impressions. HBO Max is next with 23 percent, with Hulu in third place at 21 percent. The top-five included Peacock with 16 percent and Paramount+ at 7 percent. Meanwhile, the report found Apple TV+ and Netflix to be the least active social media advertisers, with 2 percent and 1 percent, respectively. BrandTotal's report — Social Intelligence Competitive Snapshot: The Streaming Wars — analyzed paid social advertising campaigns over 90 days beginning June 23, 2021.
The result, says BrandTotal CEO and co-founder Alon Leibovich "speaks to [Disney's] advantage with spend." The company is "prolific when it comes to paid advertising and social media is no exception," he was quoted as saying in TV Technology News.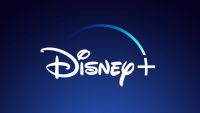 The data also indicates YouTube and Twitter are critical for streamers' social media ad campaigns. The percentage of ad impressions averaged by channel among the seven streamers finds YouTube leading, with 59 percent of all impressions, followed by Twitter (32 percent), Facebook (7 percent) and Instagram (2 percent).
Leibovich says YouTube's dominance "makes sense given the video-first nature of the platform," while Twitter's popularity "speaks to the surging value of video ads there." TTN notes that YouTube was the unanimous favorite among streaming advertisers with the exception of Peacock, which leaned more heavily on Twitter, garnering 49 percent and 43 percent of their respective sponsored impressions.
Hulu was the most dependent on YouTube, with 94 percent of its social ad impressions tallied at the Alphabet subsidiary. Paramount+ advertised most frequently on Facebook (18 percent) while Netflix favored Instagram (4 percent).
The BrandTotal study found Gen Z to be the most targeted streamer demographic. Hulu notably sought that market, with 68 percent of its sponsored impressions aiming at 18-24-year-olds. Disney+ also focused on the youngsters, with 58 percent of its impressions there. That's no surprise, since "younger audiences have migrated to streaming platforms more quickly than older audiences," said Leibovich.
For more information about BrandTotal's study, visit the Social Intelligence Competitive Snapshot site.
Topics:
Advertising
,
Alon Leibovich
,
Alphabet
,
Analytics
,
Apple TV Plus
,
BrandTotal
,
Disney
,
Disney Plus
,
Facebook
,
Gen Z
,
Google
,
HBO Max
,
Hulu
,
Instagram
,
Movie
,
Netflix
,
Paramount Plus
,
Peacock
,
Social Advertising
,
Social Media
,
Streaming
,
TV Show
,
Twitter
,
Video
,
YouTube