The Walt Disney Company chief executive Bob Iger said that Disney+ has more than doubled its subscription base in three months, from 10 million at its November launch to 28.6 million as of this week, stating that this has "exceed[ed] even our greatest expectations." He revealed that Disney's older programming has been as popular as its new original content, adding that 65 percent of subscribers who watched "The Mandalorian" watched 10 other movies/shows on the service. The next season of "The Mandalorian" debuts in November.
The Wall Street Journal reports that, according to Iger, "about 20 percent of Disney+ subscribers signed up through a partnership with Verizon Communications," which offered a free year of the service to unlimited data customers. Disney+ now competes with Amazon Prime, Apple TV+ and, of course, Netflix, the latter of which took five years to reach 28 million subscribers, in late 2012.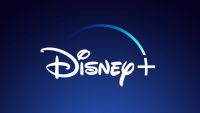 Later in 2020, Comcast's Peacock and AT&T's HBO Max will join the streaming TV field. Netflix now has 167 million subscribers, but costs more ($12.99 per month for its most popular plan) than Disney+, which costs $6.99. Viewers can bundle Disney+ with Disney-owned Hulu and ESPN+ for $12.99 per month.
Disney+ is currently available in Australia, Canada, the Netherlands and New Zealand, in addition to the U.S. The studio's film division saw revenue and profit "more than doubled" that of the same period a year ago. Its global box office hit a record $11 billion, beating 2016's record $7.6 billion.
The New York Times reports that, "for the most recent quarter, Disney's theme park division had operating income of $2.3 billion, a 9 percent increase from the same period a year earlier … [and] Walt Disney Studios delivered $948 million in operating profit, an increase of more than 100 percent from a year earlier." "Frozen II," which earned $1.4 billion, and "Star Wars: The Rise of Skywalker," which has taken in $1.1 billion," along with "Toy Story 4" raised "Disney's consumer products business by 25 percent."
Media Networks, which includes ESPN and ABC, "reported operating income of about $1.6 billion, a 23 percent increase," in part due to the recent acquisition of National Geographic and FX networks. But Disney's streaming division, which includes ESPN+ and Hulu, suffered an operating loss of about $693 million, "which was not as bad as most analysts had anticipated." At the same time, Hulu's subscription base rose 33 percent from a year ago, to 30.6 million.
The success in launching Disney+ "has prompted Disney to accelerate the service's rollout overseas," first "in Britain, France, Germany, Spain, Italy and a handful of other European countries starting on March 24" and then in India on March 29.
Bloomberg reports that Disney is taking greater control of Hulu. According to Antenna Analytics, bundling Hulu with Disney+ and ESPN+ "accounted for a significant share of Hulu sign-ups in 2019." Sources said that this "helped Hulu grow twice as fast as Netflix in the U.S. last year." Beginning March, "Hulu will add hit shows from the catalog of Disney's FX Networks and release original series produced by that cable TV outlet."
Topics:
ABC
,
Amazon Prime
,
Antenna Analytics
,
Apple TV Plus
,
AT&T
,
Bob Iger
,
Comcast
,
Disney
,
Disney Plus
,
ESPN
,
ESPN Plus
,
Frozen 2
,
FX Networks
,
HBO Max
,
Hulu
,
Movie
,
National Geographic
,
Netflix
,
Original Content
,
Peacock
,
Star Wars
,
Streaming
,
The Mandalorian
,
Theme Park
,
Toy Story 4
,
TV Show
,
TWDC
,
Verizon
,
Walt Disney Studios