The Consumer Technology Association forecast that U.S. consumer technology sales will grow 2.2 percent to $401 billion in 2019, due to AI-enabled devices, streaming services, and in-vehicle and other technologies. CTA chief executive Gary Shapiro noted that 5G will provide the faster connectivity that will help boost sales of new technologies, but warned, however, that "unnecessary tariffs — taxes paid by American consumers and businesses — threaten to slow down our nation's economic momentum."
VentureBeat details the contents of CTA's mid-year edition of its U.S. Consumer Technology Sales and Forecast report, which "reflects U.S. factory sales-to-dealers for more than 300 consumer tech products and related software and services." Factory-installed, in-vehicle technology "will see the largest revenue increase of any tech category in 2019 — increasing over $1 billion dollars year-over-year to reach $17.6 billion."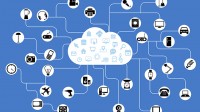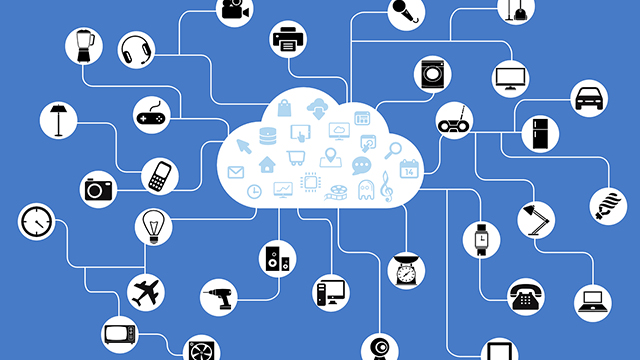 Software and services, driven by cloud-based subscription services, will also "reach a new high of $75.6 billion in 2019 (a 14 percent growth over last year)." Live TV streaming and exclusive content through subscriptions will leap 25 percent to $17.7 billion in 2019, "on-demand music services including Apple Music, Pandora, and Spotify will cross $8 billion in revenue, up 33 percent," and cloud-based streaming games "will push the gaming software and services category to $38.9 billion in revenue in 2019 — an 11 percent increase."
Smart home sales will reach 28.6 million units (19 percent growth) and $4.5 billion (16 percent increase). Smart speakers, including Amazon Echo and Google Home as well as voice integration in TVs and smart home devices, will "level off in 2019," with a 1 percent increase over last year and $3 billion in revenue (a 1 percent decrease). Home robots are seeing double-digit year-over-year growth, expected to increase 12 percent in 2019, with 3.6 million units and $1.2 billion in revenue.
CTA also predicted double-digit growth for wireless earbuds, selling "nearly 16 million units in 2019 (up 45 percent) … [with] $2 billion in revenue (a 46 percent increase)." Premium smartwatches now lead the wearables sector, expected to increase 19 percent in 2019 "to reach $5.4 billion."
"More than ever, consumers want premium technology experiences," said CTA vice president of market research Steve Koenig. "While this level of quality and efficiency means some replacement cycles are getting longer, technologies such as AI and 5G promise to usher in the next era of innovation."
Smartphones, now owned by 91 percent of U.S. households, are expected to decline for the first time in 2019, but the year also "marks the launch of the first 5G smartphones." Growth of laptop sales is "driven by growing demand for cloud-based and convertible models," for a predicted sale of 51 million units, up 2 percent over 2018.
TV sales are expected to slow down in 2019, but "upgrades will be driven by big screen models and sets featuring 4K UHD resolution and HDR technology," accounting for 17 million units (7 percent increase) and almost $15 billion in revenue (9 percent decrease). First shipments of 8K UHD TVs will reach 175,000 units for $734 million and OLED shipments will top 1 million units this year.
Topics:
4K
,
5G
,
8K
,
Amazon Echo
,
Apple Music
,
Artificial Intelligence
,
Cloud
,
Consumer Technology Association
,
CTA
,
Gaming
,
Gary Shapiro
,
Google Home
,
HDR
,
In-Vehicle
,
Laptops
,
Live TV
,
Music
,
OLED
,
Pandora
,
Robotics
,
Smart Home
,
Smart Speaker
,
Smartphone
,
Spotify
,
Steve Koenig
,
Streaming
,
Subscription
,
Wireless Earbud