Comcast and Twitter announced a deal yesterday that will allow Comcast customers to access TV programs from Twitter messages related to specific shows. The two companies hope that the "See It" feature will eventually become an industrywide practice. While the feature will initially only be available for Twitter posts published by Comcast-owned channels, the companies are talking with distributors and channel owners about extending it to additional content.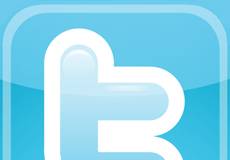 See It is expected to start appearing on Twitter by November. Comcast chief exec Brian Roberts referred to it as a "simple yet powerful feature that creates an instant online remote control."
"Eventually Comcast wants See It to show up on other Web sites and apps as well, so that online conversation and news coverage about TV series and movies can directly lead users to those series and movies," reports The New York Times. "The technology will test the interconnectedness of television and the social Web, two media platforms that enhance each other while also competing for advertising dollars and attention."
On the eve of its IPO, the move could be important for Twitter, which has been emphasizing its relationship with television.
"As part of the announcement on Wednesday, NBCUniversal, the umbrella company that includes channels like NBC, the NBC Sports Network, USA, and E!, said it would join Twitter's Amplify advertising program, which attaches ads to short video clips distributed through the social networking service," notes NYT. "ESPN, Fox and CBS are among other participants in Amplify."
The See It process sounds simple: When NBC publishes a tweet about a show, a See It button will appear in the message, providing users with the option to log in with their cable user name and password. Subscribers can then watch the show live on their TV or mobile device, view the on-demand version, or set their DVR to record the show.
"Eventually, Twitter may be able to generate the buttons without any formal cues from users at all — a tweet that reads 'Can't believe how good Peyton is tonight' may automatically call up a link to NBC's 'Sunday Night Football,'" notes AllThingsD. Additionally, in the future TV fans could be reading an article online that references a show and with a few clicks be directed to the show itself.
"Our expectation is that we're going to have other multichannel distributors and other programmers as part of this platform pretty quickly," said Samuel Schwartz, chief business development officer for Comcast Cable.
In its recent IPO filing, Twitter says it has about 50 million active users in the U.S. Comcast is currently the largest pay TV provider in the U.S. with more than 24 million subscribers.
Topics:
Ads
,
Advertising
,
Amplify
,
App
,
Business
,
CBS
,
Channel
,
Comcast
,
Deal
,
Distribution
,
Distributor
,
DVR
,
Film
,
FOX
,
IPO
,
Marketing
,
Movie
,
NBC
,
NBCUniversal
,
News
,
Partnership
,
Pay TV
,
Post
,
Public Offering
,
Revenue
,
Roberts
,
Schwartz
,
Second Screen
,
See It
,
Social
,
Social Media
,
Social TV
,
Social Web
,
Standard
,
Television
,
TV
,
Tweet
,
Twitter
,
Video
,
Website