Advertising on Connected TV (CTV), otherwise known as Over-the-Top (OTT), is a hot topic for advertisers who want to get their messages on any device, including TVs that can be connected to the Internet. According to eMarketer, upwards of 40 percent of the world's population are "digital video viewers." But advertising on CTV has enough pitfalls to discourage marketers from embracing it. During a CES 2021 session, DoubleVerify chief executive Mark Zagorski and chief product officer Jack Smith enumerated the challenges and proposed solutions.
"Consistent measurement is one of the obstacles," admitted Zagorski. He reported that CTV ad spending is at about $11 billion, with a 22 percent CAGR, and continuing to grow, although it's still a small fraction of the $166.3 billion in worldwide spend on linear TV.
"CTV is reaching a broad, ad-receptive audience," he said. "Like all digital media, it started off being focused on a young audience, those who move into media quickly. But adoption among older adults has been extraordinary." In fact, CTV watching is equally distributed among all age groups. A SpotX study found that 80 percent of respondents watch ad-supported Connected TV and 60 percent said they saw an ad they were interested in.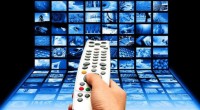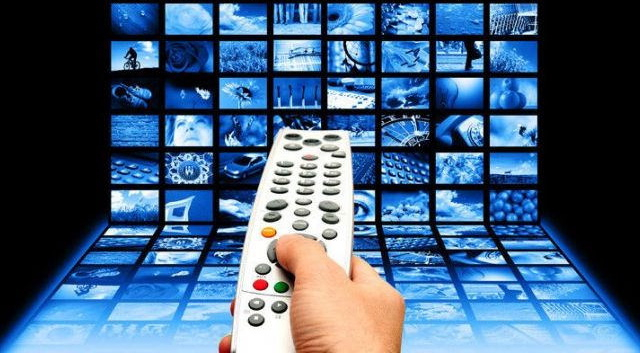 Other research showed CTV growth in U.S. households vis-à-vis satellite and cable. Currently, 32 percent of households are CTV-only, 49 percent have pay-TV subscriptions and 19 percent have both. "Advertisers won't reach 30 percent of the audience by advertising just with linear TV," Zargoski said. "So advertising on CTV is not an interesting trial or tangential anymore — it's an essential part of what you do."
Cord cutting is accelerating, he added with "CTV-only households at about 48 million and pay-TV households growing to 79.4 million."
Over 2020, content consumption has grown massively, with 44 percent reporting they spend more time on CTV and 22 percent signing up for a new streaming service. "The disruption we've seen this year have brought seismic changes to linear TV," said Zargoski, who quoted an IAB U.S. report that revealed 53 percent of buyers are shifting budgets from broadcast and 52 percent are shifting from cable TV budgets.
"If you want to deliver a message, an iPhone stream doesn't have the same impact as a 72-inch TV, which is what CTV is all about," he said.
But the reason those dollars haven't shifted to CTV is due to marketers' "lack of confidence in the transaction." "We need to address how we measure transactions," he said. "We also need consistent data — which is currently inconsistent because some platforms withhold data." He added that blocking — keeping good advertising from bad content — also is not universally available and that multiple types of tags creates "operational inefficiencies."
According to DoubleVerify's Jack Smith, his company provides solutions for four "quality" components, including fraud (was the ad served to a real human being?); guaranteed alignment with the brands' values; viewability (does the ad have the opportunity to be seen?) and if it was served in the correct geographical location.
"Will linear go all over-the-top?" asked Zagorski. "I think the answer is yes. We just have to secure that buyer-seller relationship. Through authentic impressions in the CTV world, we drive confidence."
Click here for more information on the speakers, panels and new products at CES 2021 (#CES2021).
Related:
Spending on Streaming Services and Software Could Reach $112 Billion in 2021, The Hollywood Reporter, 1/11/21
Ampere: U.S. TV Households Now Average Four Streaming Services, TV Technology, 1/11/21
Topics:
Advertising
,
Broadcast
,
Cable TV
,
CES
,
CES 2021
,
Connected TV
,
Cord Cutting
,
CTV
,
Digital Media
,
DoubleVerify
,
eMarketer
,
Fraud
,
IAB
,
Internet
,
iPhone
,
Jack Smith
,
Linear TV
,
Mark Zagorski
,
Measurement
,
OTT
,
Over-the-Top
,
Pay TV
,
Satellite
,
SpotX
,
Streaming
,
Streaming Service
,
Television