In anticipation of the upcoming 2014 International CES, January 6-10, the ETC@USC will have a team of more than a dozen writers, reporters and support staff onsite in Las Vegas to provide comprehensive coverage throughout the show on emerging products and trends in the consumer electronic space that are relevant to ETC member companies, and to the entertainment industry as a whole. ETCentric will publish articles, updates via social media, and video content throughout the show.
In addition, the ETC staff will produce a final report in the days following the show's conclusion, summarizing the major trends observed during the show's run. Beyond reporting on new products, the goal of ETC's coverage is to leverage our editorial expertise to identify themes or trends that are likely to have an impact on the business of entertainment, both now and in the future.
We begin our coverage this week and next with a series of preview stories that identify and explore seven themes that will be the subject of particular focus by the ETC team. The first preview feature runs today and looks at Wearable Technology.
The seven areas are: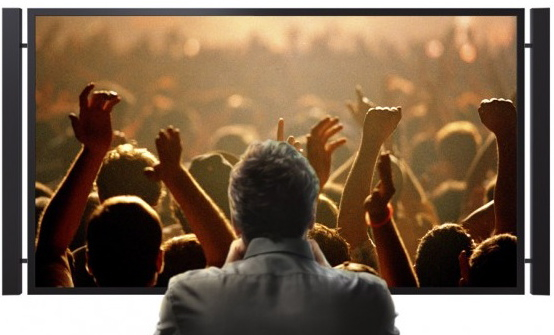 1. UHD/4K — The undisputed top story of last year's show, we expect to see a large number of ultra-high resolution displays from all of the major manufacturers. There are still several unanswered questions about the prospects of these sets in the marketplace, and we will be looking in particular for devices which break barriers of price-point, user interface, or interoperability that are likely to have an impact on consumer adoption, as well as looking for any innovations that may exist for delivering 4K content, either locally or over a network.
2. Gaming — As gaming continues to grow in popularity and profitability, we will be looking for innovations in the spaces of console, Web-based and mobile games. In particular, we are interested in new developments in the area of user interfaces for games, including but not limited to gestural interfaces and head-mounted displays. We will also be looking for products in the game space that are employing innovative revenue models, or that have new and unique connections between gaming content and other entertainment products.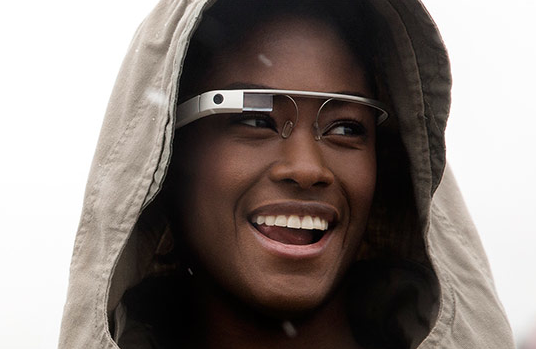 3. Wearable Tech/Personal Data — We expect to see a number of innovative "wearable" devices, likely led by Samsung's Galaxy Gear and Google Glass. Our coverage will focus on how these devices may be integrated into either the purchase or consumption of entertainment products, with a particular eye toward their use as second screen devices. Additionally, we will look at how these devices may be used to collect and store personal information, how that data may be useful in product marketing, and whether or not consumer adoption of those technologies may be slowed by privacy concerns.
4. The Internet of Things — The large CE companies are likely to display more "connected" devices at this year's show than ever before. In this category, we will look for innovation in interconnectedness, for companies that are most able to seamlessly integrate a large number of connected devices into one cohesive digital experience. Our interest here is whether or when the connected home will become so commonplace that entertainment technology becomes just one subset of a larger integrated consumer electronic experience.
5. The Cord and Beyond — We will be looking across the entire show for products and services providing consumers with alternatives or additions to traditional content delivery systems. This will include an examination of original programming by new players in the space, innovative devices and a look at technological solutions being offered by cable and satellite systems designed to keep consumers plugged in.
6. Cloud Services — The Cloud means many things to many people, but one thing is certain: The Cloud is now viable for production, distribution and consumption of media and entertainment. We will look at services, platforms, business models, opportunities and issues demonstrated in exhibits and discussed in conference sessions.
7. Oddities and Outliers — The International CES always produces its share of futuristic and sometimes even wacky gadgets and gizmos. Many are actually precursors or prototypes for game changing products. At the extremes, the future — or at least future direction — is sometimes revealed. It's hard to predict all that we will see, so stay tuned to see what surprises or inspires.
Full coverage begins on Monday, January 6, 2014.
Topics:
4K
,
Cable
,
CEA
,
CES
,
Cloud
,
Conference
,
Connected
,
Console
,
Cord
,
Delivery
,
Distribution
,
Entertainment
,
ETC
,
Film
,
Gadget
,
Game
,
Gaming
,
Gestural
,
Gesture
,
HD
,
HMD
,
Hollywood
,
Home
,
Interface
,
Internet
,
Las Vegas
,
Mobile
,
Model
,
Movie
,
Network
,
Post
,
Privacy
,
Production
,
Prototype
,
Satellite
,
Second Screen
,
Television
,
TV
,
UHD
,
USC
,
Video
,
Wearable