AT&T's Q1 quarterly earnings — the last to include results for WarnerMedia, which was offloaded to Discovery in early Q2 — reported good news about HBO Max and HBO, which AT&T said ended Q1 with global subscribers totaling 76.8 million, an increase of 12.8 million year-over-year, and a 3 million subscription increase from Q4 of last year. AT&T also disclosed that WarnerMedia's Q1 operating income fell to $1.3 billion, a 32.7 percent decline year-over-year. Diminished WarnerMedia earnings were attributed in part to "investments incurred in launching CNN+," which new owner Discovery announced will cease operations as of April 30.
WarnerMedia's Q1 earnings decline was also attributed to costs associated with expanding HBO Max into 15 new countries in March. "HBO added nearly 13 million subscribers last year across both traditional HBO and HBO Max, including growth of three million in the last quarter," The Verge reports, noting "both services combine for 76.8 million subscribers worldwide, which is still dwarfed by Netflix's 221.64 million subscribers and even the most recent Disney+ count of 129.8 million."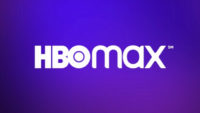 TechCrunch contextualized the HBO Max and HBO growth as "a stark contrast to Netflix's Q1 results reported on Tuesday, with a loss of 200,000 subscribers — and a likely hint as to how some of Netflix's potential growth was lost."
AT&T saw Q1 capital expenditures of $4.7 billion and capital investment of $6.3 billion, according to the company's Q1 earnings report. Revenue at WarnerMedia — inclusive of Warner Bros., the Turner networks and HBO — rose 2.5 percent to $8.7 billion in the first quarter. Ad revenue fell 3 percent, however, to $1.7 billion, attributed to a decline in linear television audiences.
"We're excited about the potential for continued HBO Max growth as the service launches in more new territories," AT&T CEO John Stankey said on the earnings call.
Subscription revenues grew by 4.4 percent to $4.0 billion, while content and other revenues increased 3.4 percent to $3.1 billion, "driven by higher theatrical revenues, higher HBO Max licensing, and partially offset by lower TV licensing," according to AT&T's earnings report.
The new CNN+ streaming service, launched April 1 after a more than $300 million investment, according to Axios, "is being shuttered due to a strategic misalignment between Discovery executives and CNN executives." CNN+ head of digital Andrew Morse announced Thursday he is leaving the company. Head of product and general manager Alex MacCallum is stepping up to run digital.
"Executives at CNN+ said they had secured 150,000 paying subscribers and were on a pace to hit first-year subscription goals," The New York Times reports, while also citing the stat that "at any given time, fewer than 10,000 people were watching the service," sourced to "two people familiar with the numbers, who were not authorized to speak publicly."
Topics:
Advertising
,
Alex MacCallum
,
Andrew Morse
,
AT&T
,
Bundling
,
CNN
,
CNN Plus
,
Discovery
,
Disney Plus
,
HBO
,
HBO Max
,
John Stankey
,
Licensing
,
Linear TV
,
Movie
,
Netflix
,
News
,
Revenue
,
Streaming
,
Subscriber
,
Subscription
,
Television
,
Turner
,
TV Show
,
Video
,
VOD
,
Warner Bros.
,
WarnerMedia