As Netflix and similar online streaming services gain in popularity, premium channels like HBO and Showtime are seeing a decline in paying viewers. A new report from researcher NPD Group reveals that the number of household subscribers to pay TV channels has dropped by 6 percent over the past two years, while streaming subscription services have increased by 4 percent. Many see this change as part of the migration from the expensive bundled options of cable.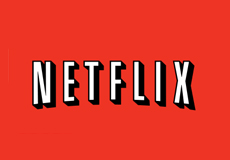 According to the Los Angeles Times, "NPD's 'State of SVOD' report is another sign of changing viewer behavior in the digital age. It comes at a time when cable, satellite and phone companies offering video have been losing subscribers."
The article reports that approximately one-third of American households paid for HBO, Showtime or other premium channels in August, and 27 percent subscribe to streaming services like Netflix or Hulu — and that number continues to grow.
"It's fair to say… that some of the shift that you're seeing is probably caused by Netflix," Russ Crupnick, a senior vice president of the NPD Group, told LA Times. "Some of this could be caused by the economy. It could be people looking at their cable bills and saying, 'I can't afford this.'"
Variety notes there's one caveat to the report, saying, "the data does not demonstrate cause and effect. NPD did not ask consumers if they dropped premium cable TV services because they were switching to Netflix or other SVOD options."
A follow-up story reports that premium cable networks have fired back against these findings. A representative for HBO said the study was "simply incorrect. Both HBO and Cinemax services have shown significant domestic subscriber growth the past two years."
In related news, The Wall Street Journal reports that Netflix added 2.33 million U.S. streaming subscribers in the fourth quarter, for a total of 31.7 million paying customers in the U.S. The company is also said to be considering future pricing changes that would target different market segments.
"It is not clear that one price fits all," said CEO Reed Hastings. "We're trying to figure out some models of good-better-best price tiering." While new models are in development, likely to help offset the cost of original programming, Netflix noted in a letter to shareholders that it is in "no rush" to implement new member plans.
Topics:
Amazon
,
Bundle
,
Cable
,
Channel
,
Cinemax
,
Crupnick
,
Domestic
,
HBO
,
Hulu
,
Internet
,
LA Times
,
Los Angeles Times
,
Netflix
,
Network
,
NPD
,
NPD Group
,
Online
,
Pay
,
Pay TV
,
Premium
,
Prime
,
Report
,
Research
,
Satellite
,
Showtime
,
Stream
,
Streaming
,
Study
,
Subscribe
,
Subscribers
,
Subscription
,
SVOD
,
Television
,
TV
,
Variety
,
Video
,
VOD