Insiders say Apple is in talks for a proposed $3.2 billion acquisition of Beats Electronics, which would provide Apple with Beats' headphone business and recently-launched subscription music service. Although Apple disrupted the music business when it launched iTunes in 2003, it has recently faced declining download sales as consumers increasingly turn to subscription services. If the Beats deal goes through, it would be Apple CEO Tim Cook's boldest and most expensive acquisition to date.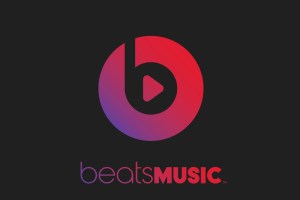 "The potential deal would provide Apple with an entree into two burgeoning markets: high-end headphones and subscription music," reports The Wall Street Journal. "Services that charge a monthly fee for access to an unlimited amount of music are growing rapidly, led by Spotify AB, which counts more than 10 million paying subscribers worldwide, according to a person familiar with the matter."
"By contrast, sales of song and album downloads have flattened recently, after years of explosive growth that made Apple's iTunes Store the biggest music retailer in the world," notes the article. "U.S. digital track sales fell 6 percent last year to 1.3 billion, while digital album sales were flat at 118 million, according to Nielsen SoundScan."
A new subscription service could help bolster Apple's music business. Beats Music, which was founded by music vet Jimmy Iovine and hip-hop producer/artist Dr. Dre, offers access to 20 million songs for $10-a-month.
Apple launched its free iTunes Radio service in September, but reviews have been mixed. While it has grabbed some market share from leaders Spotify and Pandora, iTunes Radio is seen by many as a means for Apple to build up its advertising business and direct music fans back to the iTunes Store.
A related WSJ article suggests that "iTunes Radio represented a baby step into streaming: it was primarily intended to bolster sales of Apple devices, as well as traditional download sales at its iTunes Store, according to people familiar with the matter, with buttons encouraging iTunes Radio listeners to buy the songs they liked."
While record company execs say they've been pitching Apple on a new subscription music service, Apple has reportedly remained focused on new approaches to the download model. Some execs have been surprised by Apple's reluctance regarding subscription streaming.
"The company's decision to stay on the sidelines has been reminiscent of record companies' resistance to downloading as music fans began sharing files on Napster and other such online platforms 15 years ago," WSJ explains. "Instead of joining forces to develop their own digital marketplace, labels spent several years focused on suing file-sharing promoters for copyright infringement. By the time Apple introduced iTunes, record sales had already begun to plummet. Record sales have fallen more than 40 percent since their peak in 2000, though they've stabilized over the past few years."
Topics:
Acquire
,
Acquisition
,
Advertising
,
Album
,
Apple
,
Artist
,
Band
,
Beats
,
Beats Music
,
Business
,
Buy
,
CD
,
Copyright
,
Deal
,
Disrupt
,
Download
,
Dre
,
Electronics
,
File
,
Headphone
,
iPad
,
iPhone
,
iPod
,
iTunes
,
Journal
,
Label
,
Library
,
License
,
Marketing
,
Model
,
Music
,
Musician
,
Napster
,
Nielsen
,
Pandora
,
Producer
,
Purchase
,
Radio
,
Record
,
Rent
,
Retail
,
Revenue
,
Sales
,
Share
,
Sharing
,
Song
,
SoundScan
,
Spotify
,
Store
,
Stream
,
Streaming
,
Subscription
,
Tim Cook
,
Track
,
Wall Street