More than 100 Internet companies and two FCC commissioners are voicing their concerns over FCC Chairman Tom Wheeler's proposal to regulate broadband providers. Wheeler's plan would allow broadband companies to charge fees to content providers that want to access the fastest lanes, a proposal that does not treat all Internet traffic equally. Amazon, Facebook, Google and Yahoo are among the companies that described the proposal as "a grave threat to the Internet" in a letter to Wheeler.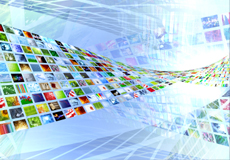 "Instead of permitting individualized bargaining and discrimination, the Commission's rules should protect users and Internet companies on both fixed and mobile platforms against blocking, discrimination, and paid prioritization, and should make the market for Internet services more transparent," the companies said in Wednesday's letter. "The rules should provide certainty to all market participants and keep the costs of regulation low."
The coalition includes Amazon, eBay, Facebook, Google, Kickstarter, LinkedIn, Microsoft, Netflix, Reddit, Twitter, Yahoo, Zynga and others. A PDF version of the full letter is available online.
Democratic commissioners Jessica Rosenworcel and Mignon Clyburn also issued statements on Wednesday voicing similar concerns.
Wheeler has promised that the FCC would not allow dividing the Internet into fast and slow lanes, while some have argued that broadband should be reclassified as a utility to fend off legal challenges from broadband providers. Wheeler recently said he would take that step if it becomes necessary to protect an open Internet.
Earlier this week, nonprofit software maker Mozilla suggested a plan to re-regulate broadband as a utility. "Mozilla says that the FCC shouldn't look at an Internet line only as a relationship between an Internet provider and a subscriber," reports Re/code. "Regulators should formally recognize that there's a third party involved: Content providers such as websites, apps, gaming and more."
"The company says delivery of Internet content should come under a new definition as a 'remote delivery service' and should be subject to Title II of the Communications Act, which was written with old phone networks in mind. Mozilla's petition focuses on the last mile of Internet traffic delivery."
"The FCC plans to vote May 15 on whether to move forward the proposal by opening it up for public comment, setting up for a final vote later this year," reports The Wall Street Journal. "A spokeswoman for Mr. Wheeler said he supports a 'robust public debate' on the issue, which is why he intends to put the proposal out for public comment next week."
Related Articles:
Why Didn't Apple Join Opposition to FCC Net Neutrality Proposal?, The Wall Street Journal, 5/8/14
Amazon, Netflix, Google and Others Put Pressure on FCC Over Net Neutrality, Business Insider, 5/7/14
Mozilla: We Have a Fix for Net Neutrality, CNET, 5/5/14
Meetup, Kickstarter and Tumblr Head to D.C. to Save Net Neutrality, GigaOM, 5/2/14
Topics:
Amazon
,
Broadband
,
Chair
,
Clyburn
,
Coalition
,
Commission
,
Communications
,
Company
,
Content
,
eBay
,
Facebook
,
FAST
,
FCC
,
Federal
,
Fee
,
Google
,
Internet
,
ISP
,
Kickstarter
,
Lane
,
Letter
,
LinkedIn
,
Microsoft
,
Mobile
,
Mozilla
,
Music
,
Net
,
Netflix
,
Neutrality
,
Online
,
Open
,
Proposal
,
Proposed
,
Provider
,
Reddit
,
Regulate
,
Regulation
,
Rosenworcel
,
Rules
,
Slow
,
Social
,
Speed
,
Stream
,
Streaming
,
Threat
,
Twitter
,
Utility
,
Video
,
Vote
,
Web
,
Yahoo
,
Zynga