Yesterday we reported that Gartner projects the Android operating system will reach 1.1 billion users in 2014. Meanwhile, Actix reports that in terms of data usage, the three most used phones in Europe and North America in 2013 were the iPhone 4S, the iPhone 5 and the iPhone 4. In additional milestone news, Apple reports that its App Store customers spent more than $10 billion in 2013. During December alone, the App Store earned more than $1 billion in sales and experienced nearly 3 billion total app downloads.
Developers have now earned $15 billion on the App Store, according to the press release. December marked the most successful month in App Store history.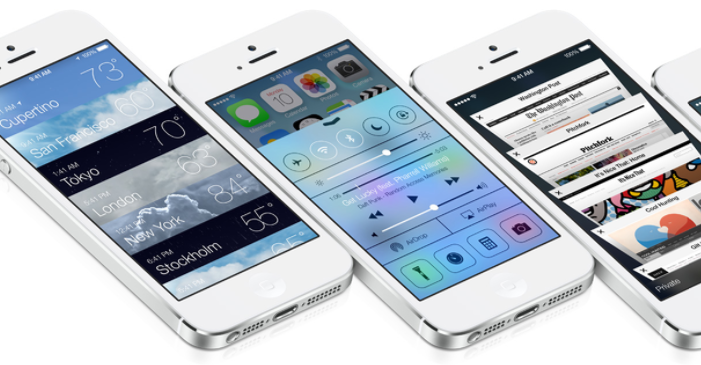 "With the introduction of iOS 7, developers were able to create stunning apps that took advantage of the redesigned user interface and the more than 200 new features and APIs," explains the release. "Developers such as Evernote, Yahoo!, AirBnB, OpenTable, Tumblr, Pinterest and American Airlines re-imagined the user experience, bringing content to the forefront while increasing the overall efficiency and performance of their apps."
The App Store currently offers more than 500,000 native iPad apps and more than one million apps for iPhone, iPad and iPod touch users in 155 countries.
While Actix lists the iPhone 4S, 5 and 4 models as the most active during last year, CNET notes that "Samsung is the clear rival: its Galaxy S3, S2, and S4 claimed the fourth, fifth, and sixth places, respectively […] Samsung also had a significant presence in the rankings with a handful of lower-end models such as the Galaxy S3 Mini and Galaxy Ace."
"The iPhone 4S had an average of 20,608 users per hour compared to 20,529 for the iPhone 5, 17,880 for the iPhone 4, 7,973 for the Galaxy S3, 4,603 for the Galaxy S2, and 3,118 for the Galaxy S4."
Not surprisingly, the study also reveals that mobile network traffic is skyrocketing. According to Actix: "Growth was low initially but is now 40 percent year on year, so we are seeing increased growth in a shorter time and no signs of slowing."
Topics:
ACE
,
Actix
,
Airbnb
,
American
,
Android
,
API
,
App
,
Apple
,
Carrier
,
CNET
,
Data
,
Developer
,
Download
,
Europe
,
Evernote
,
Forecast
,
Galaxy
,
Gartner
,
Google
,
iOS
,
iOS 7
,
iPad
,
iPhone
,
iPod
,
Mini
,
Network
,
North America
,
OpenTable
,
Phone
,
Pinterest
,
Play
,
Provider
,
Research
,
Revenue
,
Sales
,
Samsung
,
Smartphone
,
Store
,
Study
,
Tablet
,
Touch
,
Traffic
,
Trend
,
Tumblr
,
UI
,
Yahoo