For the last five years, Amazon's average profit margins remained at 1 percent, and founder Jeff Bezos counseled patience. Amazon Web Services, its profitable cloud services business, drove shares up to $1,300, and now BMO Capital Markets raised its Amazon price target to $1,600 per share. That's because Bezos' end game is becoming clearer: a marketing platform that takes advantage of Amazon's immense audience. Some analysts believe its shares could reach $2,000, making it the first company with a $1 trillion market value. Meanwhile, Amazon continues plans for its second headquarters.
Bloomberg reports that, "for years, Amazon kept advertising on the site subtle for fear of alienating shoppers who had become used to choosing what to buy based largely on customer reviews and price." Going after advertising more directly will change the equation. "Advertising is the most profitable business in the world," said Light Street Capital partner Jay Kahn, who adds that, "Chinese e-commerce giant Alibaba Group Holding gets more than half its revenue from ads."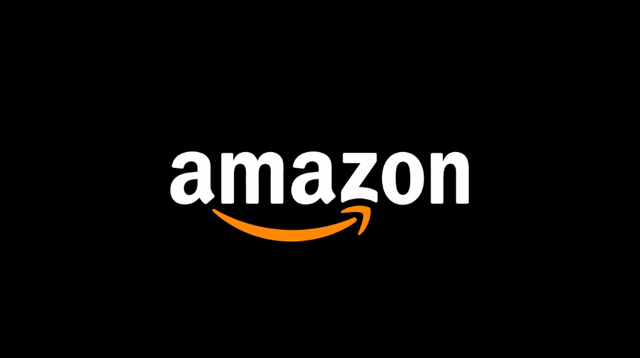 According to eMarketer, up until now, Amazon has had a very small advertising business at $1.7 billion in revenue, especially compared to Google's $35 billion and Facebook's $17.4 billion. It also states that, "by 2021, advertising on websites and mobile devices will account for half of all ad spending in the U.S.," with "greater share than television, radio, newspapers and billboards combined."
Amazon "has an advertising platform no other company can match," with 180 million U.S. visitors each month and "a web store selling hundreds of millions of products combined with a streaming entertainment service and a trove of data about customer preferences." Amazon also positions itself as a better advertising venue since people go to the site to purchase products.
Advertisers are paying attention, says Bloomberg, reporting that, in November, that "giant Omnicom Group set up a specialized operation just to direct ad dollars to e-commerce, particularly Amazon." Amazon is also "increasing its investment in a data team tasked with measuring how advertisements on Amazon generate sales beyond Amazon," according to a source.
According to The New York Times, Amazon narrowed down sites under consideration for its second headquarters, HQ2, to 20 places in the U.S. and Canada, out of 238 original contenders. Finalists include Boston, Newark, Miami, Austin, Los Angeles, New York, Atlanta, Chicago, Indianapolis, Montgomery County in Maryland, Northern Virginia, Philadelphia, Pittsburgh, Raleigh in North Carolina, Washington and Toronto.
Among those sites rejected were Detroit, Phoenix, San Diego, and all the Mexico entrants. A dozen Amazon staffers including "economists, human resources managers and executives who oversee real estate" were in charge of the process, but "the company said little about how it had pared down the list, other than to say it based its choices on the criteria it laid out for the search earlier." Next, Amazon reps will visit the finalist cities.
Related:
To Woo Amazon, Cities Tackle Everything From Traffic to Housing (subscription required), The Wall Street Journal, 1/17/18
Topics:
Advertising
,
Alibaba Group Holding
,
Amazon
,
Amazon Web Services
,
AWS
,
BMO Capital Markets
,
Canada
,
China
,
Cloud
,
Cloud Services
,
E-Commerce
,
eMarketer
,
Facebook
,
Google
,
HQ2
,
Jay Kahn
,
Jeff Bezos
,
Light Street Capital
,
Marketing
,
Mexico
,
Mobile
,
Mobile Devices
,
Newspapers
,
Omnicom Group
,
Radio
,
Streaming
,
Television