Facebook chief executive Mark Zuckerberg has identified Apple as one of the company's biggest rivals, even as it posted record-breaking revenue and profit in Q4. The two companies have clashed over data collection, app-store fees and, most recently, Apple's plan to enable users to opt-out of data collection by third-party apps. That disadvantages Facebook, which has become an online advertising giant. Zuckerberg noted that Apple's move will interfere with Facebook's ability to target ads to its 1.85 billion daily users.
The Wall Street Journal reports that, on a phone call with analysts, "Zuckerberg uncharacteristically lambasted Apple … [saying it] has made misleading claims about user privacy and that the new rules around advertiser tracking will hurt small businesses." Zuckerberg also pointed out that, going forward, Apple and Facebook will likely compete "in categories such as immersive computing as well as messaging" and described Apple's iMessage as "the largest U.S. messaging platform by default because it comes pre-installed on iPhones."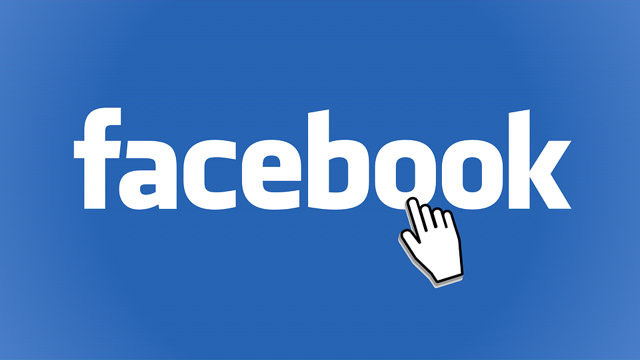 In the latest quarter, COVID-19 drove more online holiday shopping, resulting in "stronger-than-expected growth in Facebook's ad business … [which] posted revenue of $28.07 billion, up from $21.08 billion in the final quarter of 2019." Profits also jumped 52 percent to $11.22 billion, or $3.88 a share.
WSJ notes that, "Facebook's showing in digital advertising during the final months of 2020 could bode well for Google parent Alphabet, Pinterest, Snap and Twitter, which all are due to release their quarterly financial reports next month."
According to Zuckerberg, Facebook's short-form video feature Instagram Reels is gaining traction with users and that Oculus headsets were a popular holiday gift item." Morgan Stanley's recent note stated that, "Instagram Shopping and Reels and Facebook Marketplace could be responsible for $3 billion of additional revenue for the company this year," referring to "a survey that found about a third of Americans use Shopping and Reels monthly while more than half use Marketplace."
Revenue from its advertising business, which includes Facebook Market and its virtual-reality business, "more than doubled in the latest quarter from a year earlier to $885 million." "This means that small businesses showed up in the fourth quarter," said AB Bernstein analyst Mark Shmulik, who added that he "anticipates a more permanent shift to digital advertising for such firms."
Facebook stated plans to add as much as $25 billion to its existing stock-buyback program. Its shares, which "have lagged behind the Nasdaq Composite Index over the past three months," dropped 2 percent in "extended trading."
According to Facebook, "2.6 billion people a day, or roughly one in three worldwide," used Facebook, Instagram or WhatsApp during the holiday quarter. Even so, eMarketer analyst Debra Aho Williamson reported that, "Facebook's daily users in the U.S. and Canada fell for a second consecutive quarter to 195 million" largely due to "mounting competition from rival social networks" such as TikTok. Facebook also faces antitrust lawsuits brought by the Federal Trade Commission and 46 states.
Related:
Facebook Reportedly Considers Hitting Apple with Antitrust Suit, CNET, 1/28/21
Facebook Said to Consider Suing Apple Over App Store Practices, The New York Times, 1/28/21
Apple, Facebook Trade Barbs Over Privacy-Focused Business Models, The Wall Street Journal, 1/28/21
Smartphone Sales Slowed Decline in Q4, with a Big Assist From Apple, TechCrunch, 1/28/21
Google Spells Out Consequences of Apple's Privacy Push and IDFA Changes, VentureBeat, 1/27/21
Topics:
AB Bernstein
,
Advertising
,
Alphabet
,
Apple
,
COVID-19
,
Debra Aho Williamson
,
eMarketer
,
Facebook
,
Facebook Marketplace
,
FTC
,
Google
,
iMessage
,
Instagram
,
Instagram Reels
,
Instagram Shopping
,
iPhone
,
Mark Shmulik
,
Mark Zuckerberg
,
Morgan Stanley
,
Nasdaq
,
Pinterest
,
Privacy
,
Snap Inc.
,
Targeted Advertising
,
TikTok
,
Twitter
,
WhatsApp