Tumblr is teaming with TV shows to explore new ways to reach audiences. NBC's "The Voice," Fox's "MasterChef" and AMC's "Halt and Catch Fire" are among the programs using Tumblr for second screen engagement. Networks are posting preview clips and sharing recipes on Tumblr. "The Voice" has incorporated animated illustrations from Tumblr artists onto its set, and has invited Tumblr bloggers backstage. Yahoo is hoping that integration with TV will help grow Tumblr and justify its $1.1 billion price tag.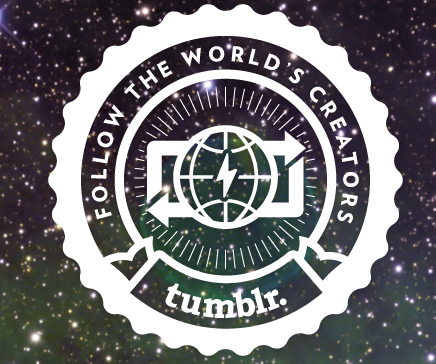 Tumblr is a "very interesting piece of the puzzle" for fans, said Audrey Morrissey, an executive producer of "The Voice."
"Facebook and Twitter are very immediate," she said, "but Tumblr is something they sort of take in and then create something about the show at times other than when the show is happening."
According to eMarketer, Tumblr's 24 percent growth rate is faster than that of competitors such as Pinterest or Instagram, but Tumblr's audience remains the smallest. "Yahoo also has a shrinking share of the digital display ad market relative to Facebook and Twitter," reports The New York Times.
Investors are said to be growing impatient, while some have publicly criticized Yahoo's investment strategy. CEO Marissa Mayer has reportedly been slow to make major changes since she promised loyal users of Tumblr during the acquisition that she would not shake things up.
"Because Tumblr merges photos, video, text and animation, it is not as intuitive to use as other social media," notes NYT. "As a result, it has been less of a marketing priority for entertainment companies than Facebook and Twitter. Tumblr, though, is trying to convince television executives that this complexity, which draws particularly intense and time-committed fans, is an advantage at a time when audiences watch programs on their own time schedule."
Successful associations with popular television shows such as "The Voice" could promote Tumblr to new audiences while also appealing to advertisers.
Research has found that while Twitter activity related to TV shows rises during a specific broadcast, the conversation goes on much longer via Tumblr. "In fact, during the longer window, Tumblr accounted for 70 percent of the social mentions of shows," according to NYT.
Topics:
Advertising
,
AMC
,
Animation
,
Artists
,
Audrey Morrissey
,
Bloggers
,
Blogging
,
eMarketer
,
Facebook
,
FOX
,
Graphics
,
Halt and Catch Fire
,
Instagram
,
Marissa Mayer
,
MasterChef
,
NBC
,
Photos
,
Pinterest
,
Second Screen
,
Social Media
,
Television
,
The Voice
,
Tumblr
,
TV Shows
,
Twitter
,
Video
,
Yahoo