One of France's largest banks, Group BPCE, is teaming up with Twitter to let their customers transfer money to friends or charities via tweets. Payments will be managed by the bank's S-Money service that allows transfers via text messages and uses credit-card security standards. Twitter users can also now listen to select iTunes and SoundCloud tracks via a new audio feature launched last week. Users can listen to music while reading tweets, and even buy tracks directly from the iTunes store.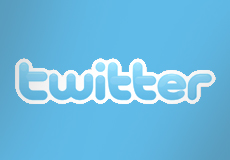 "Twitter won't get a cut of the purchase, said a person familiar with the matter, but the feature could draw new users with buzzy or exclusive content and keep them on Twitter for longer periods of time," explains The Wall Street Journal. "The partnership also could help musicians promote their new albums and give Apple a new way for people to discover songs on iTunes."
Twitter has also partnered with German streaming service SoundCloud to enable select songs to be shared directly in users' timelines on iOS and Android devices.
The new audio card joins preview images, GIFs, emojis and video ads as part of Twitter's strategy to become a more multimedia-friendly platform.
For transferring money via Twitter, retweets will be blocked for security reasons, notes Bloomberg, and transactions will generate a proprietary S-Money verification process.
France's Group BPCE hopes that the "easy, rapid, secure and free of charge" money transfers through Twitter accounts will increase its base of e-users. For Twitter, it's the social network's next step into online payments as it continues to pursue revenue beyond advertising.
"Twitter is racing other tech giants Apple and Facebook to get a foothold in new payment services for mobile phones or apps," reports Reuters. "They are collaborating and, in some cases, competing with banks and credit card issuers that have run the business for decades."
Topics:
Advertising
,
Android
,
Apple
,
Banking
,
Credit Card
,
Facebook
,
Financial
,
France
,
Germany
,
Group BPCE
,
iOS
,
iTunes
,
Mobile
,
Money Transfers
,
Music
,
Payment
,
S-Money
,
Security
,
Smartphone
,
Social Media
,
SoundCloud
,
Streaming
,
Twitter
,
Video