Last week we reported that pay TV operators Time Warner Cable and DirecTV had joined the group of potential Hulu suitors. Over the weekend, it was reported that Yahoo has bid $600-$800 million for the premium video site. The range is based on a number of circumstances including the length of content licensing rights and the amount of control programming companies have over their media. The bid comes amidst plans by Yahoo for other possible acquisitions.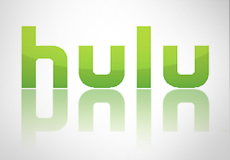 "At the same time and separately, according to sources inside the company, Yahoo is also contemplating at least two other significant purchases — in the $150 million to $200 million range — each for a mobile and a communications company," reports AllThingsD. "It's certainly an ambitious and busy M&A agenda for Yahoo's CEO Marissa Mayer, who just forked over $1.1 billion in cash to purchase youth-skewing blogging site Tumblr last week."
It is believed that Mayer is interested in ramping up Yahoo's video efforts, while also focusing on integration with Tumblr and additional acquisitions intended to bolster key product areas.
"Yahoo's Mayer and COO Henrique De Castro had met with Hulu's team earlier this month for a get-to-know-you, just after an effort to buy a large stake in French video site Dailymotion was blocked by the French government," notes the article. "Besides Yahoo, others interested in acquiring Hulu include: Separate bids from private equity firms KKR, Guggenheim Digital and Silver Lake Partners (in conjunction with Hollywood talent agency William Morris Endeavor); Time Warner Cable; DirecTV; and the Chernin Group."
"Hulu is a very nice brand and technology, but the entire negotiation will be about the control and price of the content," said one person close to the matter. "It's the only thing that matters."
Related Stories:
Yahoo Going After Hulu's Subscription Revenue, CNET, 5/26/13
Hulu Suitors Line Up, Wall Street Journal, 5/24/13