The new version of Xbox One S launched with the ability to output high dynamic range to compatible TV sets. The move highlights the current competition between two different HDR standards: HDR10 and Dolby Vision. Xbox One S adopted the open standard HDR10 promoted by Samsung, Sony, Sharp, 20th Century Fox, Lionsgate and Paramount. Many content creators (Netflix and Amazon are two) and TV set manufacturers (Vizio, LG and Philips) are hedging their bets by offering content or hardware in both HDR standards.
The Verge describes the differences between the two standards: HDR10 is an open standard and Dolby Vision is proprietary; HDR10 offers 1,000 nits of brightness and Dolby Vision currently offers 4,000 (and can master up to 10,000 nits); HDR10 supports 10-bit color and Dolby Vision 12-bits. The argument there is that Dolby Vision is the more future-proofed solution, due to its bit-depth and potential brightness.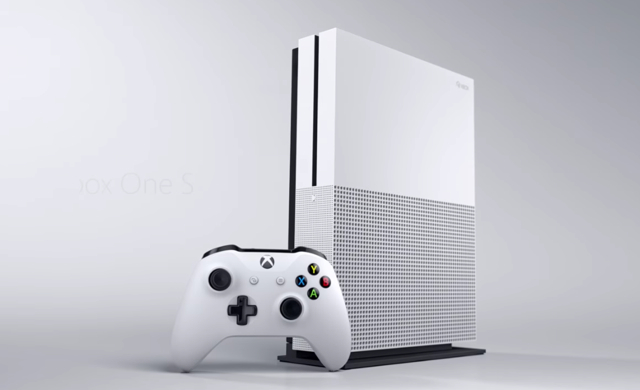 But HDR10 has its own advantages. The Dolby format, which has been embraced by Hollywood studios MGM and Universal (Warner Bros. and Sony Pictures will produce films in both standards), requires a hardware chip and a licensing fee, whereas HDR10, an open standard, does not.
HDR10 can be added to "some Dolby Vision-compatible TVs via a later software update," which Vizio is now doing. HDR10 is also the required standard for Ultra HD Blu-ray Discs, which Dolby need not support.
Content creators should be able to readily support both formats, says The Verge, because they "both use the same method of electro-optical transfer function to encode the video." For now, it's anyone's guess whether one format will dominate the other or whether "the two standards will manage to happily coexist."
Topics:
20th Century Fox
,
4K Blu-ray
,
Amazon
,
Blu-ray Disc
,
Brightness
,
Dolby Vision
,
Game Console
,
HDR
,
HDR10
,
High Dynamic Range
,
Hollywood
,
LG
,
Licensing
,
Lionsgate
,
MGM
,
Microsoft
,
Netflix
,
Paramount
,
Philips
,
Samsung
,
Sharp
,
Sony
,
Standard
,
Television
,
TV Set
,
UHD
,
Ultra HD
,
Universal
,
Vizio
,
Warner Bros.
,
Xbox One S