YouTube's Brandcast presentation at the TV upfronts focused on the platform's massive consumer reach, popular influencers and technology solutions. In a Tuesday evening presentation at New York's Imperial Theatre, YouTube CEO Susan Wojcicki messaged that now "YouTube is the mainstream," a contention supported by Nielsen findings that in October the video streamer reached about 230 million U.S. viewers 18 and older. Leveraging sisterly synergy, the company unveiled a new ad frequency cap that lets marketers use Google Ads to set limits on how often ads will stream to specific IP addresses, which has ramifications for services beyond YouTube.
"On average, advertisers can expect a 5 percent reach per dollar increase when managing connected-TV ad frequency across YouTube and other CTV apps (like Hulu, ESPN+ and Peacock) rather than separately," Variety reports, summarizing Allan Thygesen, president of the Americas at Google. "We're finally bringing sophisticated frequency controls to the CTV market," Thygesen told Variety. "It's been a consumer pain point and massively inefficient for advertisers."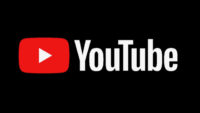 Appearing onstage at the event was singer Lizzo, who performed for the crowd, and YouTube star Jimmy Donaldson, aka "MrBeast." The 24-year-old creator "is estimated to be 2021's highest-earning YouTuber, raking in $54 million last year," Variety reports.
With more than 95 million subscribers, if Donaldson's "YouTube channel were its own streaming service, it would have more subscribers than each of the next most popular ad-supported services: Disney's Hulu, HBO Max and Paramount+ (although MrBeast fans don't pay to access his channel)," Variety writes.
According to YouTube, a recent survey from Culver City-based consulting agency Talk Shoppe found that 86 percent of respondents found YouTube "delivered relevant and intellectual programming, compared with results in the 73 to 79 percent range for other platforms," Deadline reports.
The company announced its second-annual Beauty Festival will for the first time live-stream as a shopping event, from Los Angeles on June 16. The company is also adding features that will let "two channels to cohost a single shopping live stream," as well as the ability to do "live redirects," letting creators start a shopping live stream on YouTube "then kick viewers over to a brand's channel to keep watching," Variety writes.
Related:
QVC in the Digital Age: Tech Giants Like YouTube Embrace Livestream Shopping, Yahoo, 5/16/22
YouTube Teases Livestream Shopping Expansion with Co-Streams, Live Redirects, TechCrunch, 5/18/22
YouTube's New Tool for Brands Means You Don't Have to See the Same Ads Nauseam, The Verge, 5/19/22
Topics:
Advertising
,
Allan Thygesen
,
Beauty Festival
,
Brandcast
,
CTV
,
ESPN Plus
,
Google Ads
,
HBO Max
,
Hulu
,
Imperial Theatre
,
Jimmy Donaldson
,
Live Streaming
,
MrBeast
,
New York City
,
Nielsen
,
Paramount Plus
,
Peacock
,
Science
,
Social Media
,
Streaming
,
Susan Wojcicki
,
Talk Shoppe
,
TV Upfronts
,
Video
,
YouTube
,
YouTube Shopping