Twitter's tumbling stock price has spectators second-guessing Elon Musk's motives in demanding more information for the acquisition deal to proceed. The billionaire's "best and final" offer of $54.20 per share is now looking like a rich deal for Twitter, which has been hovering at about $38 per share. The Twitter board is understandably intent on keeping the $44 billion offer and $1 billion breakup fee in place, even as Musk tweeted ""this deal cannot move forward" until he sees proof of the company's claim that spam and bots account for less than 5 percent of users.
In a Tuesday tweet, Musk "said the figure could be well above 20 percent, without providing information to support his claim," writes The New York Times, which quotes Musk: "My offer was based on Twitter's SEC filings being accurate."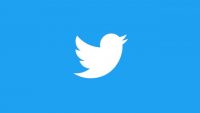 Speculation is rife that Musk is maneuvering for a lower price or trying to scuttle the deal altogether. A material discrepancy in Twitter's representations could give the Tesla CEO leverage in renegotiating the price or sidestepping the breakup fee.
Musk — who pledged Tesla stock as collateral for the billions in loans he needs to buy the social platform — finds himself in a delicate position after Tesla lost $125 billion in value amidst the Twitter takeover talk, Yahoo Finance reported last month.
After Musk tweeted last week that the deal is "temporarily on hold," Tesla investors reacted "with relief," Barron's wrote, noting shares of the electric vehicle company rebounded 6.5 percent on the news, to $775.69. For Tesla shareholders "Musk's purchase of Twitter represented a distraction at best and, at worst, something that could damage Tesla's brand," Barron's said, conceding "the idea that Musk still ends up purchasing Twitter, even at a lower price, is something Tesla investors shouldn't discount."
NYT says "Musk's increasingly skeptical — and erratic — comments about the takeover have kept investors, bankers and Twitter itself guessing about his motives," noting the Twitter board released a statement saying it is "committed to completing the transaction on the agreed price and terms as promptly as practicable."
One reason the bot accounts issue wasn't raised earlier is Musk in his initial zeal to close waived due diligence, NYT reports, also highlighting "a 'specific performance clause,' which gives [Twitter] the right to sue him and force him to complete the deal so long as the debt financing he has corralled remains intact."
Even so, forcing someone to show up against their will with $40 billion dollars will be difficult, if not impossible (as Pivot co-host Scott Galloway has noted). "I think all of this is just [Musk] making a lot of noise and showing the kind of headaches that he would cause for the company if they were to try to litigate this," Tulane Law School professor of corporate governance Ann Lipton told NYT.
Meanwhile, Bloomberg reports that three more members of Twitter's senior staff have announced their resignation: "Ilya Brown, a VP of product management; Katrina Lane, VP of Twitter Service; and Max Schmeiser, head of data science."
Related:
Is Elon Musk Actually Going to Buy Twitter? Can He Just Walk Away?, The Wall Street Journal, 5/18/22
Elon Musk's Twitter Bot Problem Is Fake News, The Wall Street Journal, 5/18/22
Elon Musk Calls ESG 'An Outrageous Scam' After Tesla Was Removed from Index, The Wall Street Journal, 5/18/22