New videos uploaded to Twitter will now have the ability to automatically generate captions and subtitles. This new feature is available on Android, iOS and the web version of the popular social platform. In the mobile app, auto-generated captions will appear when the videos are on mute; meanwhile, users can turn the captions on or off with the CC button in the web version. Further, mobile users can keep the captions in unmuted mode by adjusting the accessibility setting in their smartphones. However, Twitter is not allowing users to correct or change the captions before posting the clips.
After being criticized for launching voice tweets without auto-captioning, Twitter assembled its accessibility teams in September 2020, notes TechCrunch. The company put more effort into adding accessibility features such as auto-metic subtitles and image alt text.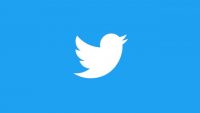 Auto-captions are also expected to come in handy for Twitter's yet-to-launch vertical feed. "The feed, if rolled out publicly, would make the app's Explore tab resemble TikTok, serving one piece of algorithmically recommended content at a time, including videos," reports TechCrunch. The captions could also benefit people who are watching the clips in public or cannot use headphones.
The auto-generated captions have several downsides, however. When it comes to the accuracy of the caption text, users are not allowed to correct the errors before posting them, explains The Verge. Moreover, captions will only be generated for newly uploaded videos; existing videos will not get the upgrade.
Aside from the new caption feature for video, the company has been adding a captioning feature in Twitter Spaces, a live audio chatroom similar to Clubhouse.
Topics:
Algorithm
,
Android
,
App
,
Audio
,
Captions
,
Chat
,
Clubhouse
,
Image Alt Text
,
Instagram
,
Instagram Reels
,
iOS
,
Live Audio
,
Mobile
,
Recommendation
,
Smartphone
,
Social Media
,
Social Video
,
Subtitles
,
TikTok
,
Tweet
,
Twitter
,
Twitter Spaces
,
Vertical Feed
,
Video
,
Voice Tweets