China's SZ DJI Technology, a leading global producer of unmanned aerial vehicles, has come under scrutiny as a national security threat. The Shenzhen-based company is suspected of turning unwitting Americans into surveillance operatives by harvesting data about U.S. infrastructure from their drones. Last week, the Biden administration imposed a U.S. investment ban against DJI and seven other companies for enabling China's military-industrial complex. Although the Treasury Department says human rights violations are behind the ban, reports say the FCC wants DJI's products completely removed from the U.S. market.
Meanwhile, a bipartisan Congressional group is considering a bill that would prohibit federal purchase of DJI drones, Bloomberg reports, writing of "the Chinese government's ability to obtain sensitive data on millions of Americans" by channeling information to Chinese intelligence agencies "on everything from critical infrastructure like bridges and dams to personal information such as heart rates and facial recognition."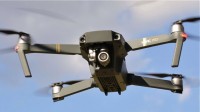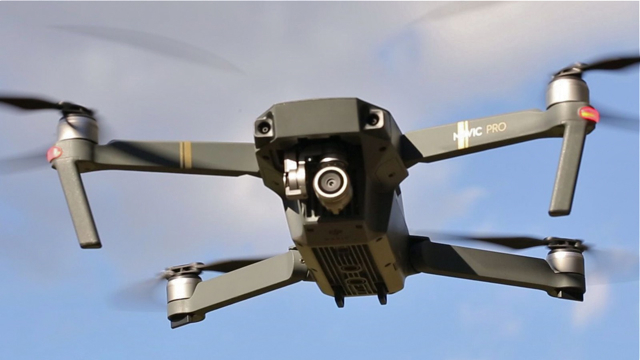 Treasury says in its news release that the eight entities are being punished because they "actively support the biometric surveillance and tracking of ethnic and religious minorities in China, particularly the predominantly Muslim Uyghur minority in Xinjiang" and bans anyone in the U.S. "from purchasing or selling certain publicly traded securities connected with these entities."
But Bloomberg and others are speculating that with DJI, the problem strikes closer to home. "Each new piece of information, by itself, is relatively unimportant, but combined, the pieces can give foreign adversaries unprecedented insight into the personal lives of most Americans," wrote Yale Law School professor Oona Hathaway in Foreign Affairs. Hathaway worked in the Pentagon during the Obama administration.
Bloomberg couched the international data battle as central to competition between the U.S. and China, with "the potential to reshape the world economy over the coming decades — particularly as everything from cars to yoga mats to toilets are now transmitting data. Harnessing that information is both key to dominating technologies like artificial intelligence that will drive the modern economy, and crucial for exploiting weaknesses in strategic foes."
The U.S. "has grown increasingly unfriendly to Shenzhen-based DJI over the last few years," PC Magazine writes. "In August 2017, the Department of Homeland Security's Los Angeles intelligence office reported 'moderate confidence' that DJI was 'providing U.S. critical infrastructure and law enforcement data to the Chinese government' and 'high confidence' that it [was] 'selectively targeting government and privately owned entities within these sectors to expand its ability to collect and exploit sensitive U.S. data.'"
During the Trump administration, DJI was put under restrictions for buying U.S.-made parts. DJI makes drones for recreational use as well as for professional cinematography, according to its website.
Related:
China's Growing Access to Global Shipping Data Worries U.S., The Wall Street Journal, 12/20/21