At NAB 2016, Globo Play TV program manager Marcos Rayol described that the Brazilian broadcaster's OTT effort, Globo Play, offers simulcast, VOD and 4K in the cloud. Developing the concept was the most difficult part. "We spent a lot of time developing interfaces," he said. "Once we began coding it, it was very straightforward." Brazil has 115 million people with Internet access, 38 percent of whom have broadband connections. Of the 80 million with smartphones, only 34 percent accessed video in 2015.
Globo has a history of staying on top of technology developments (it was the first major client of PDI, the pioneering CG animation facility in California), so it was in character for the media outlet to tackle Globo Play, reportedly making them the first broadcaster in Brazil to make 4K content available via Internet.
According to Rayol, Globo mapped regions in Brazil, and developed a service that receives the device's GPS information to decide which live content stream the viewer will receive; IP locations are used for computers.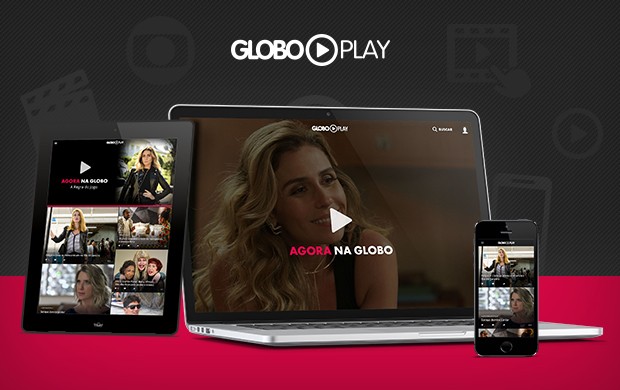 "Each affiliate is responsible for the distribution of the Globo signal in its region," said Rayol. "Today we only have two regions working with simulcast, Rio de Janeiro and Sao Paulo." The service also enables access to 7,500 hours of archived content.
Midway through the project, the Globo Play team decided to add 4K playout, using HEVC. "For 4K content, we use the same platform but we receive the content directly from Globo Studios, with the metadata," he said. "But the process is the same." With regard to 4K content, Globo — which produces 99.6 percent of its own content – produces two 4K TV shows ("Merciless" and "Dangerous Liaisons"), which are only currently broadcast to two regions, Rio de Janeiro and Sao Paulo.
The Globo Play system is based on a digital playout workflow that "generates all video/audio profiles with respective metadata" to its own CDN; apps were built natively for Android and iOS (with a Windows implementation in the works), as well as smart TVs from Samsung, LG and Sony. All backend services are run using the Globo.com datacenter as Platform as Service in the cloud.
There are three ways of accessing Globo Play. Users without registration (Alien) can consume VOD clips and ad-based full episodes; Logged visitors get free access to content with live simulcasting of their local broadcaster, and Subscribers get access to all prime content, full episodes VOD and the archive library.
"We built almost everything from scratch," explained Rayol, "although we used a lot of services that Globo.com already had." Vendors utilized for the build-out included Cisco, Elemental, and ATEME (for the 4K transcoder). The software-based system is in constant evolution, with an updated version every two weeks.
Latest numbers from comScore show that Globo Play has 11.9 million unique users, 50 percent of who access it via mobile; 2.8 million video views per day, 48 percent of which come from mobile, 42 percent from computers and only 3 percent from smart TVs, due to the paucity of 4K sets sold in Brazil. The same goes for 4K, only 5,200 people are accessing 4K content. In March 2016, Globo Play was downloaded 5.4 million times, in Android and iOS.
Topics:
4K
,
Advertising
,
Android
,
Apple
,
ATEME
,
Brazil
,
CDN
,
Cisco
,
Cloud
,
Comscore
,
Elemental
,
Globo
,
Globo Play
,
Globo Play TV
,
GPS
,
HEVC
,
Internet
,
iOS
,
IP Address
,
LG
,
Marcos Rayol
,
Movie
,
NAB 2016
,
NAB Show
,
OTT
,
PDI
,
Rio de Janeiro
,
Samsung
,
São Paulo
,
Simulcast
,
Sony
,
Streaming
,
TV Show
,
Video
,
VOD