Yahoo is testing sponsored posts within Tumblr's mobile apps, featuring ads from Sony Pictures and 20th Century Fox. The studios aim to generate buzz for movie releases, while Yahoo is hoping to monetize its 300+ million users. The sponsored posts will appear in a list of Tumblr's most popular blogs under the "Explore" tab, linking to the blogs dedicated to the respective films. Other advertisers include TBS, Delta Air Lines and Calvin Klein.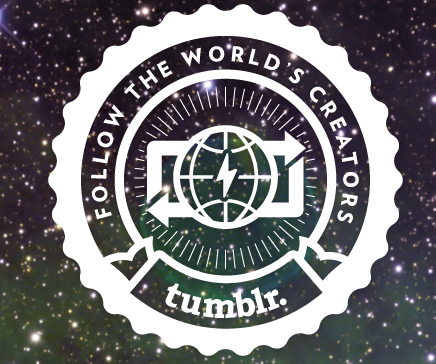 According to Variety, 20th Century Fox began its sponsored posts earlier this week for the upcoming horror movie "Devil's Due," to come in January. Sony plans to release similar content for "The Amazing Spider-Man 2."
"With the sponsored trending-blog unit," Variety writes, "advertisers can customize three posts that are labeled with a dollar sign to indicate they're sponsored. Any click other than the 'Follow' button links to the brand's blog."
The ads will appear on both iOS and Android versions of the Tumblr app. The daily trending blogs are "editorially curated based on various data sources around traffic and follower surge," explains Variety. The sponsored posts will appear in the mix.
Right now, the ad system is in beta mode, but Tumblr plans to launch the full ad system in January. Since Yahoo acquired Tumblr for $1.1 billion back in May, the company has been "looking for new ways to monetize" the site users. According to the article, there are 153 million blogs on the site.
Topics:
20th Century Fox
,
Acquire
,
Acquisition
,
Advertising
,
Android
,
App
,
Beta
,
Blog
,
Brand
,
Calvin Klein
,
Curate
,
Customize
,
Data
,
Delta
,
Devil's Due
,
Editorial
,
Film
,
Follow
,
Followers
,
FOX
,
iOS
,
Marketing
,
Mobile
,
Monetize
,
Movie
,
Post
,
Site
,
Sony
,
Sony Pictures
,
Spider-Man
,
Sponsor
,
Studio
,
System
,
TBS
,
Traffic
,
Trending
,
Tumblr
,
Variety
,
Yahoo