Blogging site Tumblr, purchased last year by Yahoo for $1.1 billion, has announced its first TV ad partnership. The deal is with Viacom, which plans to pitch cobranded campaigns on Tumblr to marketers tied to programming for cable networks including CMT, Comedy Central, MTV, Nickelodeon, Spike, TV Land and VH1. Viacom will offer campaigns to marketers during the 2014 upfront season that will combine Tumblr's ad products with content developed by Viacom.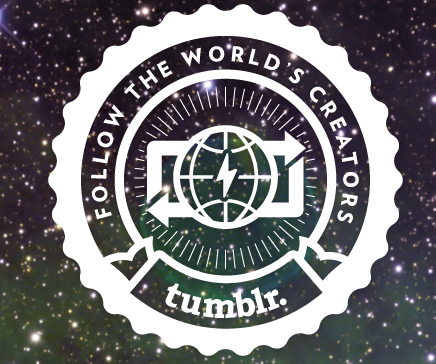 "Viacom's partnership with Tumblr gives advertisers yet another way to ride the huge wave of social activity fueled by our passionate fans and constant stream of premium content," said Jeff Lucas, head of sales, music and entertainment for Viacom Media Networks.
"Tumblr is a rich environment for creative collaboration with advertisers and an immersive platform for us to tell our story in the fun, authentic voice of our brands," he said.
"The companies expect the partnership to launch with the '2014 MTV Movie Awards,' hosted by Conan O'Brien and set to air April 13," reports Variety. "MTV will post images, videos, animated GIFs and other interactive content to Tumblr before, during and after the show. The content will showcase the awards categories, nominees, presenters and winners, as well as the most 'buzzworthy' moments and performances from the telecast."
Viacom has promoted its TV properties through Tumblr since 2009.
Topics:
Acquire
,
Acquisition
,
Ad
,
Advertiser
,
Advertising
,
Blog
,
Blogging
,
Brand
,
Cable
,
Campaign
,
CMT
,
Cobrand
,
Comedy Central
,
Deal
,
Image
,
Launch
,
Lucas
,
Marketer
,
Marketing
,
Movie
,
MTV
,
Music
,
Network
,
Nickelodeon
,
O'Brien
,
Partnership
,
Purchase
,
Site
,
Social
,
Spike
,
Suite
,
Television
,
Tumblr
,
TV
,
TV Land
,
Upfront
,
Variety
,
VH1
,
Viacom
,
Video
,
Yahoo