Apple is in talks with Comcast about joining forces on a streaming-television service, according to people familiar with the matter. The Wall Street Journal reports the service "would use an Apple set-top box and get special treatment on Comcast's cables to ensure it bypasses congestion on the Web." While discussions are in the early stages and a number of hurdles remain, the deal "would mark a new level of cooperation and integration between a technology company and a cable provider to modernize TV viewing."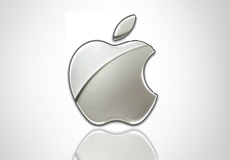 "Apple's intention is to allow users to stream live and on-demand TV programming and digital-video recordings stored in the 'cloud,' effectively taking the place of a traditional cable set-top box," explains WSJ. "Apple would benefit from a cable-company partner because it wants the new TV service's traffic to be separated from public Internet traffic over the 'last mile' — the portion of a cable operator's pipes that connect to customers' homes."
While devices such as Microsoft's Xbox console and Roku's box have made inroads with TV, none currently offer the full service and network quality that Apple hopes to provide.
Apple and Comcast share a common goal: "advancing set-top box technology so that TV more closely resembles the easy-to-use apps and streaming-video services to which consumers are growing accustomed," notes the article. "Innovation is becoming a high priority for content-owners and operators amid pay-TV subscriber losses and fears that a younger generation of consumers will forgo paying for TV altogether."
The plan Apple presented to Comcast proposes that Apple's video streams be treated as a "managed service" that travel in Internet protocol format — "similar to cable video-on-demand or phone service," adds WSJ. "Those services travel on a special portion of the cable pipe that is separate from the more congested portion reserved for public Internet access."
Meanwhile, Comcast has been heavily investing in its own connected STB and guide, called the X1.
Topics:
App
,
Apple
,
Cable
,
Cloud
,
Comcast
,
Congestion
,
Connected
,
Console
,
Format
,
Game
,
Gaming
,
Innovation
,
Integrate
,
Internet
,
Join
,
Last Mile
,
Live
,
Microsoft
,
Net
,
Network
,
Neutrality
,
On Demand
,
Online
,
Operator
,
Pay TV
,
Phone
,
Programming
,
Protocol
,
Provider
,
Quality
,
Recording
,
Roku
,
set top
,
STB
,
Stream
,
Streaming
,
Subscriber
,
Subscription
,
Team
,
Television
,
TiVo
,
Traffic
,
TV
,
Video
,
VOD
,
Web
,
X1
,
Xbox