TiVo confirmed that it plans to introduce commercials that will play before DVR recordings, including movies and TV shows recorded by customers with a lifetime subscription plan. The introduction of pre-roll video ads will impact the company's current devices (running TiVo Experience 4 software) within the next 90 days and will become a permanent part of the service. Some publications speculate that the update will eventually affect devices with TiVo Experience 3 as well. TiVo's Roamio, Bolt and Vox will be the first models eligible for pre-roll ads. Customers will have the ability to skip an ad once it starts playing.
"We're dedicated to innovation that helps our customers stay in control of how, when, and what they watch," explained a company spokesperson. "Advertising is an important part of every media business and TiVo is investing in new advertising experiences. We have designed our new DVR advertising units with the ability to 'skip' ads anytime a customer hits 'skip.' This is part of our ongoing commitment to bring our users the best media discovery experience possible."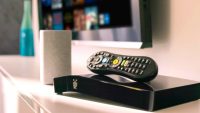 "TiVo is testing it now, but it won't be long before it becomes part of its retail platform," reports Light Reading. "In addition to creating a new revenue stream, the new advertising inventory could help to subsidize the cost of TiVo's retail hardware."
"Customers on TiVo's forums are reacting just the way you'd expect them to, and there are a bunch that say they'll quit on the service and hardware altogether once they start seeing pre-roll ads when they sit down to watch something," notes The Verge.
Topics:
Advertising
,
Bolt
,
Commercials
,
DVR
,
Lifetime Subscription
,
Movies
,
OTA
,
Pre-Roll Ads
,
Retail
,
Roamio
,
Software
,
Streaming
,
Subscribers
,
Subscription
,
Television
,
Testing
,
TiVo
,
TiVo Bolt
,
TiVo Edge
,
TiVo Roamio
,
TiVo Vox
,
TiVo Experience 3
,
TiVo Experience 4
,
TV Shows
,
Video
,
Vox