Chinese short video app TikTok has had a total of 1.45 billion installs since debuting two years ago. It's been installed 564 million times this year, and parent company ByteDance is considered the world's largest startup, with a valuation of $75 million according to CB Insights. But, according to Sensor Tower data, Q3 2019 is the first quarter TikTok has seen a slowdown of user downloads, 4 percent from last year, to 177 million first-time users. U.S. lawmakers want to know if the app is a national security risk.
Bloomberg reports, "ByteDance has long splashed huge chunks of money to advertise TikTok on Facebook, essentially buying users away from its biggest rival," but more recently has "curtailed that spending." Sensor Tower also reported that, "TikTok was the top app-install advertiser on Facebook in the U.S. for four quarters in a row — until it dropped out of the Top 10 in the second quarter … [which] coincided with a sharp plunge in new user growth in the country."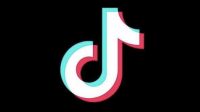 ByteDance had no comment, but Shanghai-based Reprise Digital managing director Alvin Foo noted that "with any app growth, there will come a time when it plateaus, especially since TikTok had grown so much." "They should worry more about monetization and evolving," he added.
TikTok is also drawing criticism in the U.S., including from Facebook chief executive Mark Zuckerberg who "called out the Chinese app earlier this month over privacy and freedom of speech concerns." In response to the criticism, TikTok "formed a team that includes two former U.S. lawmakers to review its content moderation policy."
According to Engadget, U.S. Senate minority leader Chuck Schumer (D-New York) and Senator Tom Cotton (R-Arkansas) "have formally asked the Intelligence Community to assess whether TikTok and other China-owned content platforms pose a threat."
They noted that, as a Chinese company, ByteDance "could be pressured to cooperate with intelligence work by the Chinese Communist Party … [or] could be targeted by foreign influence campaigns, like those carried out in 2016." Earlier in October, Senator Marco Rubio (R-Florida) wanted a review of ByteDance's purchase of Musical.ly, "in light of censorship allegations."
The Verge reports, "TikTok fired back in a blog post," stating that it is "committed to transparency and accountability in how we support our TikTok users in the U.S. and around the world." More specifically, TikTok addressed several senators' concern that U.S. users' data can be harvested by the Chinese government. "We store all TikTok U.S. user data in the United States, with backup redundancy in Singapore," it added. "Our data centers are located entirely outside of China, and none of our data is subject to Chinese law."
With regard to Rubio's concern about censorship, TikTok responded, "we have never been asked by the Chinese government to remove any content and we would not do so if asked. Period."
Topics:
2016 Presidential Election
,
Advertising
,
Alvin Foo
,
App
,
ByteDance
,
CB Insights
,
Censorship
,
China
,
Chinese Communist Party
,
Chuck Schumer
,
Facebook
,
Free Speech
,
Marco Rubio
,
Mark Zuckerberg
,
Musical.ly
,
National Security
,
Privacy
,
Reprise Digital
,
Sensor Tower
,
Social Media
,
TikTok
,
Tom Cotton
,
User Data