TikTok has launched features that offer new ways for content creators to get direct support from their fans, rewards for their creativity, and possible business collaborations. The Creator Next portal enables eligible creators to monetize their content by receiving Video Gifts for their short videos and Tips processed by Stripe. The social platform has also decided to open its TikTok Creator Marketplace (TTCM), launched in 2019, to more creators. Now, TikTok creators with more than 10,000 followers can register in TTCM "to collaborate with brands on opportunities that fit their interests and creative style, opening up new ways to get paid."
Typically, creators can only get support from virtual gifts during live-streaming videos. To help increase the creator's revenue, TikTok is adding a new Tips feature in its Creator Next portal. The latest tool allows fans to tip their favorite creators anytime and anywhere. The Tips function is processed by Stripe. Creators will receive 100 percent of their tips while community members will be charged a small fee to tip their favorite creators.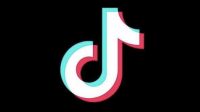 Video Gifts are another way for creators to make money when they are not live-streaming. While LIVE Gifts can only be given during live-streaming videos, Video Gifts enable creators to collect Diamonds (virtual gifts) from posted short videos.
"We want to offer a range of opportunities that reward the creativity and passion that goes into making TikTok the global community it is — a unique place where culture starts and creativity knows no bounds," explains TikTok.
According to TechCrunch, "the tipping and video gifting feature will allow creators to make money from their videos while offering a way for fans to show their support for their favorite creators in new ways. Combined, these features put TikTok in more direct competition with other social media platforms, like Instagram or YouTube, where creators have a variety of ways to generate revenue from their content."
Other platforms with creator funds or related revenue opportunities include Facebook, LinkedIn, Pinterest and Snapchat.
Through the TikTok Creator Marketplace, creators can connect with brands and easily initiate new collaborations and business opportunities. "The Creator Next online portal also links creators to other monetization opportunities, including the Creator Marketplace and TikTok's Creator Fund, which pays creators directly for popular content," notes TechCrunch.