The U.S. government has announced its plans to work with other nations to put restrictions on the export of surveillance tools to authoritarian countries such as China. The Biden administration says it would gather allies and start an initiative to regulate the export of surveillance tools. The initiative is planned to be discussed during a virtual gathering, Summit for Democracy, on December 9-10. Representatives from more than 100 democratic nations will be participating. The primary objective of the summit is to crack down on authoritarian governments from using cyber tools to violate fundamental human rights.
"The effort would also see participating nations share information on sensitive technologies used against political dissidents, journalists, foreign government officials and human rights activists," reports The Wall Street Journal. China, Russia, Turkey and Hungary are among the nations not invited to the summit.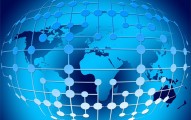 "Technology is being misused by governments to surveil and, in some cases — as in the case of the PRC — to control their population," said a senior administration official during a recent briefing, referring to the People's Republic of China. The official also talked about how the global increase in cyber espionage has brought the issue front and center.
"U.S. companies have provided China with technology to build a surveillance network for tracking political dissidents and ethnic minorities," notes WSJ. According to the State Department, China's practices have led to forced assimilation and, in some cases, "genocide and crimes against humanity," all of which the Beijing government has denied.
The U.S. government has blacklisted several Chinese companies, including some that are said to have violated human rights. "And in an effort to crack down on malicious cyber activities, the U.S. added two Israeli firms, NSO Group and Candiru, to the list of entities banned from receiving exports from American companies, citing their roles in developing and supplying spyware and hacking tools," explains Bloomberg.
"Export controls have been a tool of American foreign policy since at least the Cold War, when Congress enacted limits for national-security purposes to prevent sensitive goods being sold to the Soviet Union. American suppliers need U.S. government licenses if they plan to sell their technology to a business on the so-called entity list."
The control of exports is also being discussed by the United States and European Union through their new Trade and Technology Council (TTC), with "objectives to coordinate approaches to key global technology, economic, and trade issues; and to deepen transatlantic trade and economic relations, basing policies on shared democratic values."
Topics:
Beijing
,
Candiru
,
China
,
Congress
,
Cybersecurity
,
Democracy
,
Entity List
,
European Union
,
Government
,
Hacker
,
Human Rights
,
Hungary
,
Joe Biden
,
Licensing
,
National Security
,
NSO Group
,
Politics
,
Russia
,
Security
,
State Department
,
Summit for Democracy
,
Surveillance
,
TTC
,
Turkey
,
United States