Consumers spent $10.7 billion on Cyber Monday, representing a 1.4 percent decrease compared to last year. The sales drop marks the first time that Adobe Analytics reported a decrease in spending on a major shopping day (the firm has been tracking e-commerce since 2012). Adobe still anticipates record-breaking online shopping activity through the overall holiday season. According to the web analytics firm, U.S. consumers spent $109.8 billion online from November 1 through Cyber Monday, marking an 11.9 percent jump over 2020 for the same period.
Adobe forecasts online sales from November 1 to December 31 "will hit $207 billion, which would represent record gains of 10 percent," notes CNBC. Retailers scored during last year's Cyber Monday, "as more people stayed home and avoided shopping … due to the ongoing coronavirus pandemic."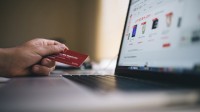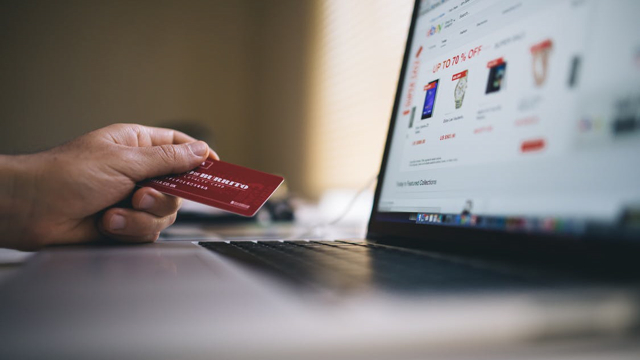 The minor "deceleration in online spending follows a similar pattern that played out on Thanksgiving Day and on Black Friday this year, as shoppers appeared to have spread out their dollars onto more days rather than squeezing their shopping into Cyber Week."
E-commerce giant Amazon has been promoting special holiday-shopping deals since October, not waiting for Black Friday. In addition, many major retailers cut back their holiday weekend hours in physical stores. According to USA Today, retailers such as Best Buy, Kohl's, Macy's, Target and Walmart did not even open on Thanksgiving Day.
"With early deals in October, consumers were not waiting around for discounts on big shopping days like Cyber Monday and Black Friday," explained Taylor Schreiner, director at Adobe Digital Insights.
Many shoppers have also been concerned about global supply chain problems and the rise of retailers being out of certain merchandise. Adobe noted that out-of-stock messages online increased 8 percent on Cyber Monday over the previous week, while similar messages have increased 169 percent across retailer websites in general as compared with online shopping prior to the pandemic.
On a positive note, Amazon announced that "it rang up record-breaking sales" Black Friday through Cyber Monday, "providing an upbeat outlook for a holiday shopping period that's been lackluster for the retail industry," reports CNBC.
According to an Amazon blog post, "some of this year's top-selling categories included Home, Toys, and Apparel and best-selling items were Apple AirPods, Revlon One-Step Hair Dryer, Fire TV Stick with Alexa Voice Remote," followed by Echo Dot, Echo Show 5, and Beats Studio Buds, among other products.
The Consumer Technology Association predicts that tech sales during the 2021 October through December holiday season will reach $142.5 billion, marking a modest uptick from 2020. Among the most-wanted devices are smartphones, laptops, wearables and TV sets.
Topics:
Adobe
,
Adobe Analytics
,
Adobe Digital Insights
,
AirPods
,
Alexa
,
Amazon
,
Apple
,
Beats Studio Buds
,
Best Buy
,
Black Friday
,
COVID-19
,
CTA
,
Cyber Monday
,
Cyber Week
,
E-Commerce
,
Echo Dot
,
Echo Show 5
,
Fire TV Stick
,
Holiday Season
,
Kohl's
,
Macy's
,
Online Shopping
,
Retail
,
Supply Chain
,
Target
,
Taylor Schreiner
,
Thanksgiving
,
Walmart