This year, 500 scripted TV shows will vie for viewers' attention. Now, some tech leaders are turning up the heat by entering the original programming market: Apple has budgeted more than $1 billion for original content; Google will spend up to $3 million per episode; and Facebook said it is willing to spend $3 million to $4 million per episode. A few cable companies, including A&E and WGN, are withdrawing from scripted content but, with three tech titans in the game, the competition for eyeballs will be fierce.
The New York Times notes that this year's 500 scripted shows is "more than double the number six years ago." Apple, led by former Sony TV studio heads Jamie Erlicht and Zack Van Amburg, with its $1 billion budget "puts them on a par with the most elite programmers in television." In comparison, FX also has a budget of around $1 billion, HBO reportedly will spend around $3 billion and Netflix is on track to spend $6 billion this year.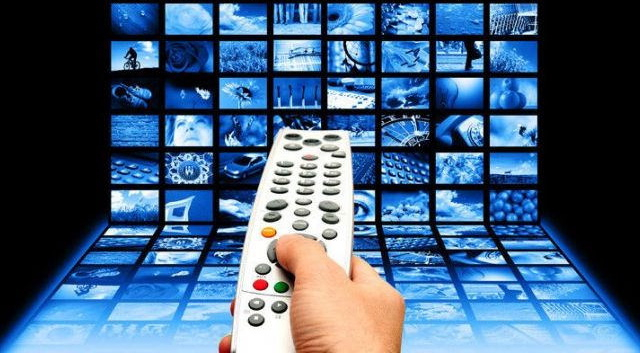 FX chief executive John Landgraf is uneasy about the huge sums of money in programming today. "It's like getting shot in the face with money every day," he said. "And I have no idea how much capital Apple is going to deploy, how many shows they're going to buy."
Facebook's original programming, headed by former MTV executive Mina Lefevre, is aiming at "shows that are attractive to people in their midteens up to those in their mid-30s," whose favorite shows are "Scandal," "The Bachelor" and "Pretty Little Liars." The company will release the episodes on a "traditional schedule" rather than all-at-once, for binge watching, and will feature mid-roll ads or brief commercials during episodes.
YouTube plans programming aimed at 16-to-35-year-olds and budgeted at more than $2 million an episode on a comedy, and more than $3 million on a drama. The company will put some shows behind a paywall and others will be free.
Barrons reports that, "Apple's clean-cut reputation could hinder its ability to produce the same kind of thought-provoking content that's netted awards for the major streaming players." RBC analyst Amit Daryanani believes that Apple, which has made "the somewhat puzzling decision to house its original content within Apple Music," is actually luring subscribers to pick Apple Music over Spotify, since "many iPhone-wielding Spotify users haven't found reason to switch to Apple Music."
Daryanani notes that "Apple would need to add just 7 or 8 million more customers to recoup its $1 billion in content spending (over three years)." "Execution remains the key," he said. "Though minuscule relative to Apple's $250 billion-plus cash balance, $1 billion is enough to create 10 shows of the scale of 'Game of Thrones', one of the most expensive TV productions."
Topics:
A+E
,
Advertising
,
Amit Daryanani
,
Apple
,
Apple Music
,
Apple TV
,
Binge Watching
,
Cable TV
,
Facebook
,
FX
,
Game of Thrones
,
Google
,
HBO
,
Jamie Erlicht
,
John Landgraf
,
Mina Lefevre
,
Netflix
,
Original Programming
,
Paywall
,
Production
,
RBC
,
Sony
,
Spotify
,
Streaming
,
Subscription
,
Television
,
TV Show
,
Video
,
WGN
,
YouTube
,
Zack Van Amburg