For the first time, the FIFA World Cup is available in 4K HDR in your living room. Those interested in viewing the world's single biggest sporting event this way have several choices. Via the Fox Sports World Cup app, cable subscribers can view 4K HDR streams on Hisense's H6E, H8E or Laser models. Dish is offering 56 of the 64 games live in 4K HDR, and DirecTV is broadcasting all the games that way. Layer3 TV/Altice is also broadcasting in 4K and Comcast Xfinity X1 subscribers can watch 4K HDR on demand the next day.
The Verge reports that even the BBC is streaming a 4K HDR trial to "compatible TV sets," on a "first-come, first-served basis," although "tens of thousands of people should be able to access BBC's 4K coverage through iPlayer." This reviewer, who usually watches 4K Premier League games via Sky Q in the U.K., noted that, "the BBC is using HLG, or Hybrid-Log Gamma, for its HDR broadcasts, a newer standard that it has developed alongside NHK broadcasting networks for live video."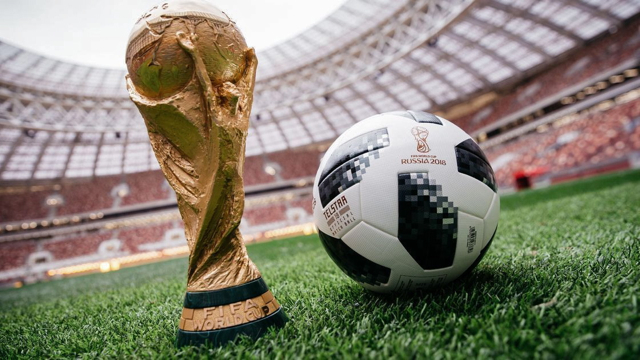 The results, he said, are "immediately obvious," describing it as colorful and more real. "I'm not used to seeing a football pitch look so good," he confessed. "And when I turned back to a non-HDR version of the game I immediately noticed the color differences." He also pointed out the "improvement in frame rates," which in the U.K. is 50fps for 4K (in the U.S., it's 60fps).
Although 4K HDR is now possible in the home living room, it's still far from mainstream, due to production costs and complexity such as latency resulting from the "amount of bandwidth required at each end." In fact, the BBC broadcast did have latency issues of "around a minute behind a regular 1080p broadcast through satellite or antenna."
That's a problem, suggests The Verge, when "your neighbors are celebrating a goal loudly before you, or in the Internet age when you're looking at Twitter and seeing the goal before it appears on screen."
Related:
World Cup 2018: Now Available in 4K on Your PS4 Pro, Forbes, 6/18/18
What Is VAR and How Will It Be Used at the World Cup?, Pocket Lint, 6/13/18
How to Watch the World Cup in 4K HDR and Pick the Best TV Settings, Trusted Reviews, 6/18/18
How to Watch the 2018 World Cup in Virtual Reality, Quartz, 6/13/18
Watch the World Cup 2018 in VR on Oculus Go and Gear VR, Engadget, 6/14/18
Fox Sports Teams With IBM Watson to Use Artificial Intelligence for FIFA World Cup, The Hollywood Reporter, 6/18/18
Topics:
1080p
,
4K
,
Altice
,
Antenna
,
App
,
Bandwidth
,
BBC
,
Broadcast
,
Cable TV
,
Comcast Xfinity
,
DirecTV
,
Dish
,
FIFA
,
FOX Sports
,
Frame Rate
,
Gear VR
,
HDR
,
Hisense
,
HLG
,
iPlayer
,
Latency
,
Layer3 TV
,
NHK
,
Oculus Go
,
Premier League
,
PS4
,
Satellite
,
Sky Q
,
Sports
,
Streaming
,
Subscription
,
Television
,
Twitter
,
United Kingdom
,
United States
,
VAR
,
Virtual Reality
,
World Cup