Technicolor's Rennes Research & Innovation Lab is a 193,750-square-foot facility located in France's version of Silicon Valley — Rennes' Via Silva eco-city. Initially launched by CEO Frederic Rose in 2012, the facility grouped colorists, researchers and engineers together at one site. Today, teams at the R&D lab are working on a host of technologies for content creators and consumers related to virtual reality, augmented reality, stereoscopic video, 3D audio, the Internet of Things, and much more.
The lab specializes in high-definition content technologies related to production, transmission and protection.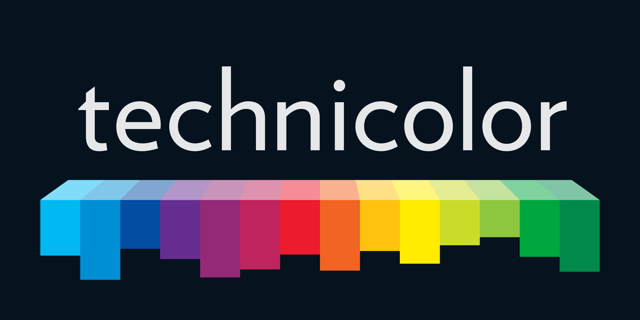 "The virtual reality room, where work around visual effects is done, has that crazy-scientists-at-work feel," reports Variety. "Among the advanced tech tools developed there is Interactive on-set Previz, a prototype augmented-reality plug-in for Maya delivering real-time image compositing and rendering during shooting, haptic feedback for actors, depth-maps for 3D and more, all in a single software package."
The Immersive Experience for movies combines 360-degree stereoscopic video, 3D audio, haptic feedback and AR, notes the article.
"End users today have a real appetite to get effects and augmented reality into the content they consume, so we are going to see more and more professional and consumer technology blending together," says Cristina Gomila, head of the facility.
Technicolor has formed alliances with 60 different tech companies in its pursuit of the Internet of Things and the interoperability of connected home devices and services.
Variety cites the following innovations: "Ultra HD 4K set-top boxes which deliver more pixels, a high-dynamic range (HDR) and 3D audio technology simulating a 5.1 sound ambiance with a simple pair of speakers."
Editor's Note: Thanks to ETC's Phil Lelyveld for forwarding this news item.
Topics:
3D
,
3D Audio
,
4K
,
Audio
,
Augmented Reality
,
Compositing
,
Engineer
,
France
,
Frederic Rose
,
Haptic Feedback
,
HDR
,
Internet of Things
,
Maya
,
Phil Lelyveld
,
Previz
,
Production
,
R&D
,
Rendering
,
Rennes Research & Innovation Lab
,
Research
,
Silicon Valley
,
Stereoscopic Video
,
Technicolor
,
Ultra HD
,
Via Silva
,
Video
,
Virtual Reality