A new report from Frank N. Magid Associates indicates that Facebook's popularity with teenagers is continuing its decline. According to the study, Facebook usage by 13- to 17-year-old Americans engaged in social media dropped from 95 percent in 2012 to 94 percent in 2013, and 88 percent this year. During the same time frame, Twitter and various messaging apps experienced an increase in popularity with teenagers. In addition, only 9 percent of respondents described Facebook as "safe" or "trustworthy."
Meanwhile, 30 percent of those surveyed indicated they were comfortable using the same words to describe Pinterest, which also ranked higher in "fun."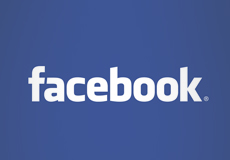 "The Menlo Park, California-based company first warned a year ago that teens weren't using its website as often as before," reports Bloomberg.
"Facebook stopped discussing teen usage on its earnings calls after last year's disclosure alarmed investors. While the issue was all but forgotten as the company's advertising revenue reached new highs, it's a bigger concern now."
"You look at Facebook and you say, 'Wow, something really changed in 2014,'" said Tero Kuittinen, a managing director at Magid. "If kids are starting to use so much of their daily time on messaging apps, surely it's going to hurt somebody."
Although Facebook and its messaging app have more users than the competition, the user base skews older. Meanwhile, Snapchat and Kik Interactive users tend to be younger (Facebook failed in its attempt to acquire Snapchat for more than $3 billion).
"Facebook Chief Executive Officer Mark Zuckerberg has been working to diversify the company's offering beyond the main Facebook application," explains Bloomberg. "He acquired Instagram, the photo-sharing application, in 2012 for less than $1 billion. This year, Facebook also purchased messaging application WhatsApp Inc. for about $18 billion."
"The Instagram purchase is showing gains, with Citigroup Inc. estimating the app is worth $35 billion, due to its faster-than-anticipated user growth. Instagram is especially popular among younger users, too."
However, the question remains whether such diversification will be enough to maintain Facebook's younger demographic.
"Facebook has been so deeply embedded in the lives of the people that the fade is going to be slow," Kuittinen said. "People just start being vaguely dissatisfied and then after a while they stop using it."